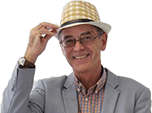 Maserati Levante (2016–)
Last updated 19 June 2019
One of the most stylish SUVs on the market. Handles superbly well for what is a big vehicle. Huge boot and lots of rear legroom. More exclusive than the usual competition from BMW and Audi.
Originally only available with a diesel engine. Brakes could do with more bite. Clunky gear selector.
Updated 19 June 2019
Twin-turbocharged V8 petrol confirmed
Maserati has announced its Trofeo and GTS models will be coming to the UK with a 3.8-litre V8 petrol engine. The range-topping Trofeo starts at £124,900. Its V8 produces 580PS, can reach 62mph...
Introduction
It's a sign of how the the car market has changed in recent years that Maserati - one of the most exotic car manufacturers around - now has a diesel SUV in its line up. We kind of expected it from Porsche with the Cayenne, but Maserati...
So this is the way forward it appears. After all, everyone wants SUVs these days. You only have to drive into any town centre car park to see that. How many actually go off road? Zero. But do people still buy them? Yes. They'll say it's for practicality and the like, but much of it is for status. An SUV is seen as that bit posher than a saloon or hatchback.
And when it comes to status, few brands carry as much weight as Maserati. Drive a Levante and you'll attract plenty of attention, much more so than a similarly expensive BMW or even a Porsche. It's this exclusivity and brand image that is a big part of the appeal for the Levante. If you want something different from the crowd, the Levante is it.
This does come at a price, though. The Levante starts at more than £55k new, although in context that's actually not bad at all. It's close in price to a Cayenne diesel and similar to a high-spec Audi Q7.
From launch, only a diesel Levante was available. The same big 3.0-litre twin-turbo V6 that's used in the Quattroporte and the Ghibli. With 275PS, it's not short of power - but it's the 600Nm of torque that makes this SUV so driveable. In mid-2017, the Levante S was added which has a 430PS 3.0-litre V6 petrol engine. Built by Ferrari no less.
The standard gearbox is an eight-speed automatic and the Levante comes well equipped with air suspension as standard, a torque vectoring system, adaptive cruise control and of course navigation. That's not to say you won't find it easy to add on £10k worth of options without even trying.
It's described by its maker as 'the Maserati of SUVs' and it certainly follows the same path as the Ghibli and Quattroporte. That means the Levante is powerful, incredibly comfortable on the move and has a top quality interior. Yes the gear selector is clunky, the brakes could do with more bite and the steering lacks feel through corners, but that doesn't detract from what is one of the most appealing and desirable SUVs around.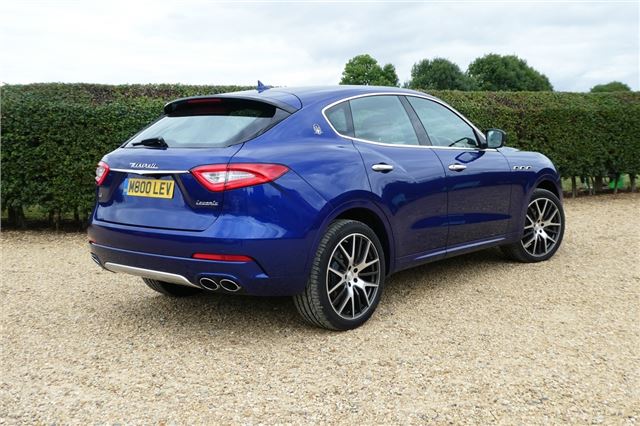 List Price from
£58,370
Buy new from

£55,545

Contract hire from

£581.72

per month