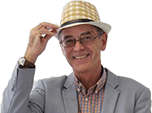 Land Rover Range Rover Evoque (2011–2019)
What's good
Incredibly desirable and sought after.
Sharp styling means it stands out from other small SUVs.
High quality interior is a delight.
23-1-2017: Specific report from owner who bought Range Rover Evoque 2.2 diesel in 2015. "A service pack formed part of the deal and after 42,000 miles, the front tyres still have 4mm of tread and the rears 6mm. I average 41mpg and apart from RFL, insurance and fuel, my only running expense has been 2 headlight bulbs and a set of wiper blades. The MOT smoke opacity test was aborted after 5 minutes due to "Emissions being too clean"
13-3-2018: New software update that gets rid of most of the Incontrol Touch Pro (entertainment system) gremlins. This update is for Discovery Sport, Evoque, Velar and F-Pace . It's called 17c. Or 3.5.  Released late February, so if anyone has trouble with the infotainment system, they need to shout at their dealer for the latest update.
6-7-2018: Report of tyre life of Pirelli Scorpion Verde 235/55/R19s on 2014 Range Rover Evoque 2.2 diesel of 48,000 miles: fronts still with 4.5mm tread; rears with 5.5mm tread.
What to watch out for
Criticism that large door mirrors obscure view from drivers seat.
One report of poor paint.
11-05-2011: 'Firenze Red', along with some other metallics, became unavailable because they are sourced from the earthquake/Tsunami region of Japan.
16-10-2012: Problem reported with the stop/start fuction to be resolved by a software update not available at 16-10-2012.
14-11-2012: Complaint about creaks around doors, seats, dashboard and rattles in doors.
4-4-2013: Complaint that misfuel prevention device did not prevent misfuelling.
8-5-2013: Complaint of the terrible ride quality on 20-inch wheels.
12-6-2013: Report of engine failure due to lack of oil in year old Evoque. However, the car had reached 23,000 miles, had missed its first service by 6,000 miles and it was likely that the oil level had never been checked, so this is no more than a warning to check the engine oil level every fortnight or so.
22-10-2013: Complaint of bad engine vibration through the steering wheel of 6 month old 2WD Evoque. Worst at between 1,000-2,000rpm. Land Rover engineer advised that the "slight" resonance felt at a certain speed and rpm, is due to the harmonics of the engine and this has been replicated in all eight similar vehicles that were tested. He concluded that the vehicle is working to design intent, and does not require any remedial action.
6-12-2013: Severe engine vibration of Range Rover Evoque felt though the steering wheel at between 1,200rpm and 1,800rpm confirmed by Scotia Expert Witness Engineer's report.
1-6-2014: Land Rover and its dealer refused to acknowleged the existence of the rattle (22-10-2013 and 6-12-2013) despite the Scotia report. The dealer did offer to exchange the car, then, hypocritically, marked down the value of the existing Evoque for the engine rattle that he denied was present.
19-11-2014: Range Rover Evoque bonnet catch mechanisms seem to be very rust prone and require regular greasing.
12-5-2015: One year old Evoque suffered ruptured EGR cooler allowing coolant into engine.
16-8-2015: Problems reported with 9-speed automatic transmission of 2014 Evoque: Returned to dealer 3 times for ECU updates to allow correct messages to be received from the management computer to the gearbox enabling the correct gear to be located.
1-9-2015: Tube came off turbo of Si4 petrol engine necessitating a new turbo which, for some reason, was in short supply. (Same engine as Mondeo, Focus ST, Jaguar XE).
18-1-2016: 3 year guaranteed future value on £43k Evoque on PCP was £28,500.
22-1-2016: Report that stop/start on Evoque fitted with new Ingenium diesel engine is not working and that dealer can't make it work.
28-7-2016: Report of clutch failing on ex-demo 2015 Range Rover Evoque SD4 at 18,000 miles. Car had previously been used as a demonstrator by the selling dealer until November 2015 and the selling dealer had the audacity to tell the customer she should have expected such a failure because she bought an ex-demo. In law, the dealer was liable.
2-9-2016: Report of Range Rover Evoque breaking down 5 times in 2 years and 26,000 miles.
22-11-2016: Report of clutch and DMF failing on 2014 Range Rover Evoque manual at 15,000 miles. JLR capitulated and reduced the bill from £2,000 to £1,000.
13-12-2016: Report of loud "clattering" noise on first start up from 2013 Range Rover Evoque 2.2 Diesel. Noise goes away after 20 - 30 seconds and settles down with normal diesel noise. The vehicle has only covered 12000 and has had been serviced each year by local Range Rover dealership. Otherwise drives well. Might be the beginnings of camshaft failure widely reported in Freelander IIs with same engine. See 6-12-2013 and 1-6-2014.
10-2-2017: Report of reader buying a Navigation update from the Land Rover website for his 2012 Range Rover Evoque. The update didn't work so Land Rover suggested he got a new USB stick from the Netherlands and let them install. They then had his car for 2 weeks and now say that the first USB has broken the main unit computer and it requires £1500 for a main unit which they will pay 50 per cent of.
14-2-2017: Report of Range Rover Evoque purchased in December 2016 and used for low mileage failing to regenerate its DPF, leading to an estimate of £2,500 for a new DPF.
31-3-2017: Report of 35k miles 2013 Range Rover Evoque SD4 Pure going into 'restricted performance' mode. Stopped and switched off, waited a short while than restarted and it had cleared. Happened again. Eventually dealer replaced the Mass Airflow Sensor under extended LR warranty.
5-5-2017: Report of new £53,000 Range Rover Evoque purchased July 2016 having problems from new with the battery running down and losing things like automatic headlight function. Back to supplyng dealer five times, twice on a low loader, owner told nothing wrong with the battery. Then in April 2017 flat again and Land Rover Recovery service man found that the battery nuts were tightened down over the wires causing the battery to drain. He said it's a factory build fault. Car now back with supplying dealer for 3 weeks waiting for parts.
12-5-2017: Report that while a 2013 Range Rover Evoque was in for service the dealer reported there was a coolant leak from the EGR cooler requiring EGR and cooler to be replaced at a cost of £925.69. JLR eventually offered 50% towards the cost as "a gesture of goodwill". Same problem previously reported 12-5-2015.
1-6-2017: Report of 2015 Range Rover Evoque with 9-speed ZF automatic transmission delaying/lagging in gear, then launching violently across a traffic island. Could be that to overcome the lag the driver pressed too hard on the accelerator and the box then hard-changed down several gears taking him by surprise and if he was not a left foot braker he could not have been able to stop it.
19-9-2017: Report of DPF light of Range Rover Evoque "coming up with DPF warning alarms all the time." Car is an April 2017 150bhp model ED4 AdBlue. Owner had a test done by Land Rover assistant that told him his oil dilution was 6 and the mileage was 3600 miles. Now the warning light has come on for a service in a 1000 miles that means this car would need a service every 4000 miles or so. Also has a high idle speed: enough to power the car from a standstill, and that might be part of the problem. Idle speed turned out to be 700rpm, but the use of the car was a round trip of 16 miles per day top speed around 30-35 mph that could never passively regenerate the DPF. Rover Evoque 2.0L Ingenium Diesel vehicles (EU6b Market) are suffering from premature diesel dilution of the engine oil due to a "higher than expected" number of DPF regeneration cycles. The root cause of the problem lies in hardware and architecture issues ("differences") which were seemingly not addressed when the Ingenium engine was migrated from the Jaguar product line to the Land Rover SUV models. Consequently, DS and Evoque vehicles require a higher amount of post-injection activity in order to achieve the same carbon burn rate, compared to the similar 2.0L diesel when fitted in the XE and XF.
23-9-2017: Report of 4WD system of 2014 Range Rover Evoque refusing to work. Large triangle on dash informs driver he has only 2 wheel drive.
28-09-2017: Oil dilution counter and early service requirements The "Service Required" message is being displayed early due to oil dilution, caused by a higher than expected number of partial DPF regeneration cycles. The duration/distance to complete a full regeneration on 3.0-litre diesel Range Rover, Range Rover Sport and Land Rover Discovery plus 2.0-litre diesel Range Rover Evoque and Land Rover Discovery, is longer than 2.0-litre diesel Jaguar XE and XF, increasing the likelihood of an interrupted regeneration at the end of a journey. Due to hardware and architecture differences between model lines, the amount of post injection required to achieve a similar bur rate is much higher. This combines to significantly increase the fuel in oil (FIO) contribution for each successful regeneration. Combined with the increased post injection requirement and increased impact of interrupted regeneration on oil dilution, FIO increases at a much faster rate on the Land Rover models. Oil dilution at 6.1% will trigger the "Service Required" message. Based on driving style and usage, this value may be reached in advance of the service interval that was quoted in the online marketing and brochure (3.0-litre diesel Range Rover and Range Rover Sport – 16,000 miles / 12 months or 2.0-litre diesel Evoque and Discovery Sport – 21,000 miles / 24 months. The handbook states that, depending on the type and style of driving that the vehicle is subjected to, the indicator may display a service message at a shorter distance than shown in the service interval plans.
3-10-2017: Service compliance notification Download it here
31-10-2017: Clear explanation received from reader for the Discovery Sport and Evoque Ingenium diesel contamination issue: "JLR has now admitted to me in writing that the DPF can never get hot enough to enable any passive regeneration to occur in "normal driving". The reason for this is that, unlike the XE/XF where the Ingenium engine is mounted in-line, on the DS and Evoque there's insufficient room between the engine and the bulkhead to fit the DPF. Therefore it had to be positioned horizontally 1 metre further back, downstream of the oxidation catalyst, a position where gas temperatures are too cold for passive regeneration to work at all - you can see the architecture very clearly on this video : https://www.youtube.com/watch?v=RnJMUuwbCCc / JLR engineers who came to investigate a fault with the EGR on my car said that this design problem explains the longer warm-up period for active regeneration of between 10 and 15 minutes before the HC/PM starts to burn. It then takes a further 15 to 20 minutes to complete the active regeneration giving a total time of up to 35 minutes for the whole process. So 35 minutes of post-injection every 150-200 miles is the real reason why the diesel is diluting so quickly on these vehicles and hence why the service schedule is shot to pieces. Now that this has all been confirmed and corroborated it becomes crystal clear that there is no hope of this problem ever being fixed properly - it is simply too expensive. To cap it all, in their letter JLR finally provided their customised definition of "typical driving style" - one that conveniently fits the performance limitations of the faulty DPF architecture: " 'Typical' driving style as an average across customers is journeys of 15-30 minutes with a speed between 50 km/h and 100 km/h, which includes some drives of over an hour. The exhaust temperature achieved in normal driving is low and as such there is no passive regeneration and soot must be cleared through active regeneration. " Jaguar Land Rover letter, dated 24 October 2017. Do you see why they need to include the bit about "some drives of an hour"? It's because the active regeneration (the only regen that actually works) can't complete within 30 minutes. The effects of the problem, which was originally described by the Service Compliance Notification JLRP00100, can now be fully explained in all its technical detail: it is caused by a design error, plain and simple. Once I had put all the pieces of this together I rejected my car without a moment's hesitation as faulty and not as described and I think that there will be many more doing the same before too long."
2-11-2017: Land Rover's response to the above: Introduction of the Diesel Particulate Filter (DPF) for Euro stage 5 emissions regulations (European legislation governing diesels) vehicles and onwards is a method of minimising diesel particulate output which is a bi-product of combustion. Vehicle manufacturers employ the use of DPFs in diesel vehicles. This is an industry-wide technology and not limited to Land Rover vehicles. There is no design issue with the Range Rover Evoque or Discovery Sport. All Land Rovers feature intelligent engine management systems that inform owners when an action is required to protect the engine ensuring a long life.The owner handbook explains DPF cleaning as follows:- Cleaning of the exhaust filter, also known as regeneration, occurs automatically, approximately every 180 to 560 miles (300 to 900 km) depending on driving conditions, and requires the engine to reach normal operating temperature. The self-cleaning takes place when the vehicle is driven steadily at speeds between 40 mph to 70 mph (60 km/h to 112 km/h). This process normally takes 10-20 minutes. It is possible for self-cleaning to occur at lower vehicle speeds, but the process may take a little longer at a 30 mph (50 km/h) average speed. Some driving conditions, e.g., frequently driving short distances, in slow-moving traffic, or in cold weather may not provide sufficient opportunity to begin the exhaust filter self-cleaning automatically. When this occurs, a warning icon is displayed in the message centre. For an Amber warning: Exhaust filter self-cleaning is required. Driving above 40 mph (60 km/h) for 20 minutes should clean the filter. Land Rover vehicles are fit for purpose and have been engineered to the highest standards. Should any customer have any questions, they are invited to contact us on 0370 500 0500.
30-11-2017: Report that instead of getting 16% better fuel economy from a new Range Rover Evoque eD4 Ingenium diesel, the driver is getting 4% worse than he got from his previous Evoque with the PSA/Ford 2.2 litre eD4 engine. The Ingenium is averaging a creditable 41mpg v/s 43mpg from the 2.2, but the Land Rover promise was a 16% improvement over the 2.2.
6-12-2017: Numerous faults reported with 2015 Range Rover Evoque culminating in a fire. Fire brigade confirmed electrical fault. Manufacturer is saying that's not a manufacturer fault, therefore does not take responsibility. This seems to be a bit strange because there have been a number of recalls of Disco Sports and Evoques due to electrical short circuits that can cause fires.
19-12-2017: Report of December 2016 Range Rover Evoque convertible suffering cooling system problem at 11,000 miles in October 2017 and needing a new engine.
28-1-2018: Report of warning on dash "GEARBOX FAULT TRACTION REDUCED" in September 2012 Range Rover Evoque coupe 2.2 SD4 Dynamic auto, present mileage 57,000. Car went in for service and nothing was found. The warning was intermittent. 2 months later the warning reappeared and this time owner told that there was an oil leak and the Haldex oil pump needed replacing at a total cost of £935 (parts + labour)
15-3-2018: Report of June 2017 Range Rover Evoque SD4 used for 8,000 miles a year already starting to show signs of oil ditution, probably due to being shut off mid active regeneration of the DPF.
11-5-2018: Report of EGR cooler leaking on 2.2 litre Ford engined Range Rover Evoque with 2.2 Ford/PSA diesel engine. Land Rover dealer quoted £1,500 to replace it. Previous report 12-5-2017 that while a 2013 Range Rover Evoque was in for service the dealer reported there was a coolant leak from the EGR cooler requiring EGR and cooler to be replaced at a cost of £925.69. JLR eventually offered 50% towards the cost as "a gesture of goodwill". Same problem previously reported 12-5-2015.
16-6-2018: Report of oil leak from transmission of 2013 Range Rover Evoque costing £800 to rectify.
11-7-2018: Report of 2016 Range Rover Evoque needing a new set of brake pads at 7,500 miles, probably due to rusted rear brake discs abrading the pads, then again at 12,000 miles.
10-8-2018: Bolt came off alternator of used and warranted 2013 Range Rover Evoque at 43,000 miles, entering the engine and wrecking it. Warranty provider is finding a reconditioned engine.
17-8-2018: Report of owner of 2012 Range Rover Evoque 2.2 SD4 suffering same problem as 10-2-2017. Bought the update from the designated website but Land Rover is saying it's corrupted the audio head and owner has to pay £2,063 to fix it. He followed the instructions and can't believe they are allowing for sale a LR branded product through their official website which causes this issue, and then take no liability for it.
27-9-2018: Report of failure of electric steering rack motor of Range over Evoque at 48,000 miles.
30-9-2018: Report of failure of power steering rack of January 2015 Range Rover Evoque at 29,000 miles. The electric motor parted from the rack.
10-10-2018: LandRover took Evoque (17-8-2018) in for technical tests and after 13 days reported back that "if the power supply is not discontinued and the USB is not removed then the update will always work". They are not willing to fix the audio unit. Owner had not removed the USB and the car was running, and after the screen reported the upgrade was 100% complete the system immediately "re-initialised" and crashed.
12-10-2018: LandRover reported to be voiding the warranties for Range Rover Evoques if the owner or buyer insists on switching the wheel size from the size originally catalogued for the model. Owner reports, "For my vehicle only 17, 19 and 20 inch wheels were offered and although 18s are fitted to lower range Evoque models such as the SE and SE Tech, it seems that the more luxurious models must have bling wheels. (Mind you 17-inch is still acceptable – presumably for off-roaders, so I don't understand why JLR is so pedantic.)" This is particularly odd since the wheels and tyres the Evoque was originally launched on were 18-inch with 235/60 R18 tyres.
18-11-2018: Report of 2015 Range Rover Evoque breaking down unable to select gears and with a loss of electrics. LandRover dealer and Independent LandRover specialist can't find the fault. (See: 16-8-2015 and 1-6-2017.)
7-2-2019: Report of failure of clutch and dual mass flywheel of 2017 Range Rovber Evoque manual at 19,000 miles after getting stuck in snow for 2 hours. Dealer wants £2,000 to replace the clutch and DMF.
15-2-2019: Report of 2016 Range Rover Evoque diesel suddenly surging when reversing. We speculated that it could have been due to the engine running ncontrollably on its sump oil due to contamination from post-injected diese intended for DPF regeneration.
4-3-2019: Report of DPF problems with December 2018 Range Rover Evoque 4D AWD SE Tech at 2,000 miles. Owner wants to reject it.
4-3-2019: Report of 2018 Range Rover Evoque 2.0 240 diesel needing an oil and filter change at 6,500 miles due to coontaminated oil.
27-3-2019: Report of bolts for steering rack motor of 2014 Range Rover Evoque shearing off after car was parked overnight following a 200 mile journey.
27-3-2019: Report of problems with phone connection occasionally dropping out in 2007/67 Range Rover Evoque. Also reversing camera sometimes failing to connect with the screen in the car. Dealer applied a software update, but faults still occur, though never when the car is at the dealer.
22-5-2019: Report of £1,450 bill to replace EGR of 2014 Range Rover Evoque at 29,000 miles. JLR later contributed 50% of the cost. Problem could be due to the car not being driven far enough.
15-6-2019: Report that following an annual service of his Range Rover Evoque a reader was advised that some bolts on the PTU were loose and he was advised to urgently book the car in for further investigation. On booking he was told that they may need the car for maybe one or two days and kindly offered him a courtesy car. Today he delivered his car to the dealer and collected the courtesy car at 08.15. To his surprise, at 9.55, he received a video form the technician with health check and confirmation that he found no bolts loose but did give then a tweek. On collecting the car he was charged £330 plus VAT for less than 1 1/2 hours work. When he questioned this, the service advisor told him "we charge £190 per hour which is very competitive". After reader complained, LandRover dealer offered a £200 voucher towards the cost of his next service.
28-6-2019: Report of 2016 Range Rover Evoque booked into dealer for first MoT service and owner told it needed a "Power Train Control Module update (N273)". (SEE RECALLS)
9-7-2019: Recommended repairer of AWD system: www.bellengineering.co.uk/
16-7-2019: Further report concerning unintentional acceleration of 2016 Range Rover Evoque diesel (See 15-2-2019). "The supplying garage were a bit limp and tested for a coincidental dumping of diesel into the sump during an interrupted dpf cycle." The dealer lied: "Unheard of in the Evoque, rare in Land Rover" so, after a bit of electronic tweeking and a reduction in sump level, owner was back on the road. It happened again in different conditions and a sticking damper in the throttle body was diagnosed. This and the accelerator pedal potentiometer switch were replaced under extended warranty. The problem was described as "rare but not unheard of".
11-9-2019: Report of steering defect with 2014 Range Rover Evoque 2.2 Coupe SD4 manual. Part of the steering rack disintegrated. A major safety issue. Owner reported this to JLR and they advised that he take it to the nearest Land Rover dealer. He then contacted the dealer who said he should make arrangements to transport the car to their premises (100 miles) where they would carry out an analytics test (of which we already knew the result) at a cost of £120. Owner contacted DVSA who conducted an investigation over five months and reported that other drivers had also raised serious concerns about this issue and added that, although JLR recognized the fault, they were not prepared to recall the offending vehicles as they meet 'Approval Requirements', but they would conduct remedial work on a 'fix on fail' basis. Again owner contacted JLR to arrange a date and time for remedial work to be carried out and on three occasions was fobbed off with, 'The person dealing with your case is not at her desk'. He has had no further positive response to date. The car has now been off the road for over seven months. See 27-9-2018, 30-9-2018, 27-3-2019.
19-9-2019: Another report steering rack problem on a 2014 Range Rover Evoque 2.2 SD4. The alloy bolts that hold the electric motor to the steering rack sheared and the motor came off the rack. After the motor was re-fitted the rack squeals and howls when driver turns the steering wheel.
29-9-2019: Account received of May 2017 Range Rover Evoque Ok for the first year until first servie in May 2018 whe a software update was carried out. 2 weeks later problems sytarted with the DPF failing to regenerate. 10 occasions between June 2018 and August 2019 when DPF failed, either by going straight to Red or Amber for a very short time, not allowing driver to successfully regenerate the car. The car has been with the dealer since 3rd August 2019. Dealertold owner the DPF needs replacing again, even though the most recent replacement was in July 2019, and it will not be covered under warranty. Owner blamed for her drive cycle of short journeys at low speed. She tried to reject the car with Black Horse Finance, now escalated to the Financial Ombudsman Service who have opened a case. Then during w/c 23-9-2019 Owner received recall notice from JLR, regarding the emissions with my car requiring another software upgrade and asked her to book in with her dealers immediately and that would be covered under warranty. Dealer said no connection with need for a new DPF.
30-10-2019: Grinding noise reported from rear brakes of 2017 Range Rover Evoque Tech during winter when it gets cold and damp when reversing the car off a driveay each morning. This photo from the Discovery Sport carbycar entry might refveal the reason: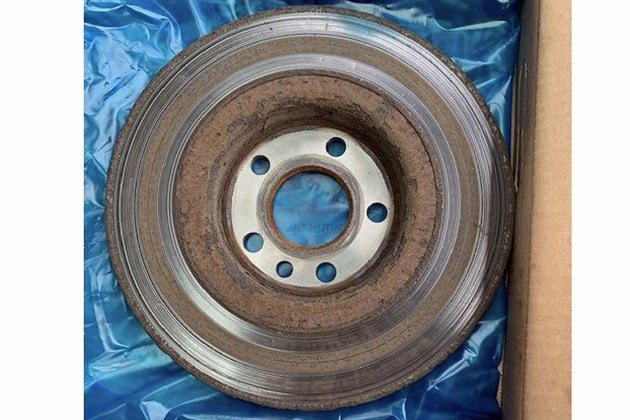 It seems to show that, while overnight corrosion is cleaned off by the road braking pads, the area clamped by the parking brake pads is not cleaned up and rermains rough.
1-11-2019: Posting on Discosprt Forums that Interim oil changes are now covered on all 2016-2020 model year LandRover vehicles up to 55,000 miles: https://www.discosportforums.co.uk/viewtopic.php?f=8&t=10783&p=110473#p110473 Comprehensive explanation of the problems with the D8 cars here: https://www.dropbox.com/s/d0bcrd7sve4l598/D8_Dilution_Explained.pdf?dl=1 (This is a download.) This goes back to original Type Approval of Discovery Sport with Ingenium diesel engine being delayed, possibly because of a problem with the post-injected diesel dosing of the DPF. See page 20 about EC Regulation 715/2007 Type Approval durability testing required for emissions components.
8-11-2019: Report of LandRover unable to supply a replacement wiring loom for a 2018 Range Rover Evoque. The car had been stolen, then Trtacked down and recovered after extensive damage by the thieves attemting to remove a Tracker from it. Repairer quoted 8-10 weeks to supply the wiring loom, presumably because the Eveoque has now been succeeded by a new model Evoque.
21-11-2019: Report of Range Rover Evoque convertible needing two replacement reversing cameras.
58 complaints received since 11-5-2011.
Recalls
14-8-2013: Tata Motors' Jaguar Land Rover is recalling 11,852 vehicles in China over possible engine and oil leakage problems, the country's quality watchdog said. The company said the recall would spread to other markets and relates to Ford-PSA sourced 2.2-litre diesel engines manufactured between January 2012 and June 2013. The engines are used in Jaguar XF and XJ models, Land Rover Freelander 2 and the Range Rover Evoque. JLR said it was aware of a limited number of incidents involving fuel leaks from the affected engine. "Following a thorough and detailed engineering investigation, Jaguar Land Rover has taken the decision to voluntarily recall all potentially affected vehicles.
14-9-2016: P085 VOLUNTARY SAFETY RELATED RECALL for Range Rover Evoque 2016 Model Year and Land Rover Discovery Sport 2016 Model Year. ENGINE COVER TO FUEL LINE FOUL. "At your visit, your preferred Land Rover authorised repairer will ensure the securing washers are pushed fully home and remove 9mm from the plastic moulded retaining posts. In addition, the tape wrapped around the fuel hose protective sleeve and the fuel hose will be visually inspected and replaced if there are signs of damage."
31-12-2016: R/2016/302. Land Rover Discovery Sport, Range Rover Evoque with 2.0 litre diesel engine: SHORT CIRCUIT MAY OCCUR. Vehicles included in safety recall R/2016/302 (P075) [Means R/2016/289] have received a modification which has subsequently been determined as not durable for the life of the vehicle. The engine harness may chafe on an engine bracket and cause engine malfunction. In extreme cases the engine may cut out. Fix: On affected vehicles inspect harness and repair as necessary. Fit new bracket and secure harness. VINs: SALVA2AN4GH079010 to SALVA2BNXGH099325 and SALCA2AN6GH545785 to SALCA2CN6GH567024. Build dates: 9-7-2015 to 16-10-2015.
31-1-2017: R/2016/289: Land Rover Discovery Sport, Range Rover Evoque with 2 ltr diesel vehicles with automatic transmission: ELECTRICAL SHORT CIRCUIT: It has been identified that the engine wiring harness of the 2.0ltr engined vehicles fitted with automatic transmission may have been incorrectly routed which may allow the wiring harness to contact the water charge air cooler bracket. Engine vibration can cause a chaffing condition where the outer sheathing of the cable can wear through and expose the wires of the engine harness. Depending on the orientation of the wires within the harness, then damage to wires can result in electrical arcing and a short circuit. This condition can also result in the illumination of a warning light on the instrument panel, loss of the electronic steering system, engine cut out without warning, melting of the cable sheathing and surrounding parts. Also, in extreme circumstances it can cause an under-bonnet fire. FIX: All affected vehicles will be recalled to inspect the clearance between the engine harness and water charge air cooler bracket. If the clearance is not to the correct specification the wiring harness will be repositioned and secured to ensure the specified clearance is achieved. If the engine harness shows signs of chafing the engine harness will be repaired, re-positioned to ensure the correct specification. VINs: SALVA2BN2HH168185 to SALVA5BN3HH188706 and
SALCA2AN9HH633943 to SALCA2BN2HH653045; build dates: 4-7-2016 to 10-10-2016
28-4-2017: Land Rover Safety Related Recall PO96 issued. "Land Rover Discovery Sport and Range Rover Evoque 2016 model year Diesel Engine Specification Vehicles - AJ200 Diesel Engine Harness Foul to Umbilical Bracket. A concern has been identified with the routing of the engine harness in that it may not provide sufficient clearance and as a result could contact the Exhaust Gas Recirculation Valve (EGR) umbilical bracket fitted to the vehicles identified above. Vehicles included in Safety Recall PO75 (R/2016/289) have received a modification which has subsequently been determined is not durable for the life of the vehicle. As a result, engine harness contact with the EGR Umbilical Bracket can cause the wires within the engine harness protective sleeve to wear through, exposing the actual wires to short to the metal bracket added as part of the Recall PO75 (R/2016/289) repair. There is a possibility that any circuit within the engine harness could be compromised dur tp this condition resulting in a range of vehicle failure modes. Jaguar Land Rover engineers have identified that in the worst case it is possible that the vehicle engine may cut out whilst in motion. Should the engine cut out the brake vacuum reeervoir will be depleted and the brakes will lose power assistance, however foundation brakes continue to operate."
2-1-2018: SSM73697 "A quality concern has been identified with the Selective Catalyst Reduction (SCR) catalytic converter and it does not align to the calibration management software for this system and therefore does not manage the soot levels as required."
19-1-2018: LandRover Service Action N128 announced concerning balancer shaft whine.
12-4-2018: Canadian Recall to check Range Rover Evoque steering rack bolts for corrosion: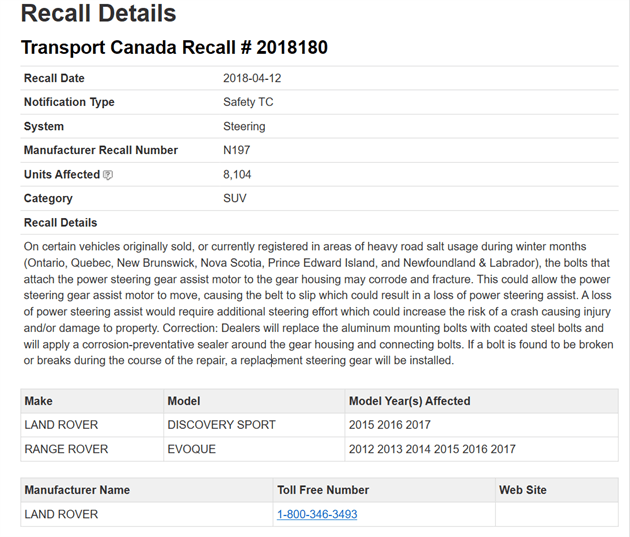 January 2019 N273 Service Action:
Subject: Powertrain Control Module (PCM) Update

Publication No.: N273
Model: Range Rover Evoque (LV)
Model Year: 2016 - 2017
VIN Range: 077912 - 183839
Model: Discovery Sport (LC)
Model Year: 2016 - 2017
VIN Range: 544577 - 648849
Date of Issue: 09/01/2019
Expiry Date: 31/01/2021

To: All National Sales Companies (NSCs), importers, retailers and authorized repairers (excluding North America) For the Attention of: The Managing Director, Sales Director and Customer Service Director

Related information: This bulletin is valid for two years only. Repairs must be complete and warranty claims accepted for payment prior to the expiry date at the top of this bulletin.

Dear Colleagues

A potential concern has been identified on specific vehicles within the above Vehicle Identification Number (VIN) range. Customers may observe one of the following warnings on the Instrument Cluster (IC)

Restricted performance

Malfunction Indicator Lamp (MIL) illuminated

Action to be taken: Following procedures appropriate to your market and as required by local legislation, owners of affected vehicles should be contacted requesting that the owner contact their nearest retailer/authorized repairer as soon as possible to arrange for the repair to be completed. A sample letter is attached which should be adapted to the requirements of your market.

Unsold vehicles must be repaired prior to handover of the vehicle for retail sale.

Check the Jaguar Land Rover (JLR) Claims Submission System to make sure that the vehicle is affected by this bulletin prior to undertaking any rework action. The Claims Submission System will be updated to reflect only those vehicles affected. Should you require a list of the affected vehicles please contact the JLR Field Actions team by email at jlrcamp@jaguarlandrover.com . All overseas requests should be forwarded via the NSC/Regional Office only.

At the time of confirming a booking for a vehicle repair, make sure that all outstanding bulletins are identified to make sure the correct parts are available and adequate workshop time is allocated for repairs to be completed at one visit.
15-3-2019: 44,000 JLR cars fitted with Ingenium 2.0 litre diesel engines recalled because CO2 emissions can vary and exceed the required limits. Affects Jaguar E-Pace, F-Pace, XE and XF, as well as the Land Rover Discovery, Discovery Sport, Range Rover Sport, Evoque and Velar, models from between 2016 and 2018. Issue discovered by the UK VCA (Vehicle Certification Agency). "Certain vehicles fitted with 2.0L diesel engines may emit excessive levels of CO2 and may not conform with the certified condition. The product does not comply with the regulation setting emission performance standards for new passenger cars and the regulation on type approval of motor vehicles with respect to emissions from light passenger and commercial vehicles." Owners will be contacted by letter.
28-08-2019: R/2019/227: Front or rear windshield washer system fuse may fail. The front or rear windshield washer system may fail should the system be operated in freezing or blocked conditions. Fix: Uprate fuse and replace junction box lid. Insert supplement in handbook. VINs: SALZA2BX7LH000120 to SALZA2AN9LH019199 . Build dates: 05-10-2018 to 04-04-2019.
29-09-2019: R/2019/046: Vehicle failed to achieve the required level of CO2 emissions. Fix: solutions include hardware and software changes. VINs: SALVB2CN2GH050454 to SALVB2DN0JH321467. Build dates: 13-03-2015 to 12-06-2018.
We need your help with our latest Satisfaction Index, so that we can help others make a smarter car buying decision. What's it like to live with your car? Love it? Loath it? We want to know. Let us know about your car - it will only take a few minutes and you could be helping thousands of others.
Help us with the Honest John Satisfaction Index now