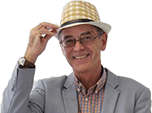 Most recently answered road traffic act questions

My wife was involved in an accident this morning (not her fault) and the local Volvo dealer wants us to use an accident management company and says not to inform our insurer. Surely this is not correct...

My elderly father reversed into his neighbour's wall, knocking it down. He drove on to where he was going and then spoke to the neighbours when he returned. The house is rented so my dad was thinking of...