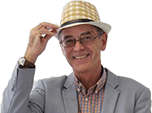 Most recently answered refresher courses questions

I would be obliged if you could give me the address of a refresher driving course in the Leeds (West Yorkshire) area please?

You recently gave advice on refresher driver training to a reader who hadn't driven for some time. I am in a similar position, and know another person who feels that it would be advisable to do likewise. I...