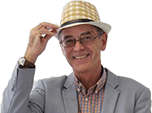 Most recently answered rear legroom questions

What can we replace our Audi A1 with that will give the kids more rear legroom ? I'm 6'4" so I always have the front seat all the way back. Looked at an Audi A3 and Volvo V40 but the rear legroom doesn't...

Which would you recommend out of the Hyundai ix35 and Kia Sportage? I have driven the ix35 and it is very nice, but I understand that delivery is now stretching into November! How does the new Sportage...