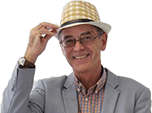 I put AdBlue in my diesel tank - why do manufacturers put the caps so close together?
I've accidentally put AdBlue in my diesel tank, which seems to be a really bad thing (possibly worse than petrol in a diesel car). Why do Renault put the filling caps so close together? It's a fundamental design fault and the work of the devil. It sounds like an incredibly stupid thing to do, but apparently muscle memory takes over, especially early in the morning.
Asked on by JONATHAN PRICE

Answered by
Honest John
AdBlue usually only needs replenishing after 5000 - 6000 miles, so this issue hasn't cropped up before.
Similar questions

I have a 2013 diesel Vauxhall Insignia automatic. I accidentally misfuelled and put in just under five litres of petrol. After speaking to people in the petrol station, I filled up the remainder of the...

Can using AdBlue get rid of all NOx from exhaust emissions?

SEAT contacted me after one year of ownership about the annual service on my 2.0-litre diesel Alhambra. However, now they say that my car did not need a service until it was two years old. This incompetence...
Related models

Improved Trafic gets a new 1.6 diesel engine available as a twin-turbo version Interior has been overhauled. L1 now capable of carrying three Euro pallets.