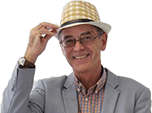 The gearbox on my Volvo V40 has failed - is this common?
I own a 2014 Volvo V40. I've had it since new and just reached 49,000 miles. Last week, I began hearing an unwelcome noise whilst driving and left the car with my mechanic to locate the source of the noise. Turns out the gearbox has crapped itself. Is this common?
Asked on by David J Cassells

Answered by
Honest John
It probably has a Ford 1.6 TDCi engine and transmission. The clutches and DMFs on these have been failing like mad because the clutch slave cylinder leaks. It's a fundamental flaw with the car. Should be fixed by the supplying dealer FoC.
Similar questions

I've owned my 2013 Renault Clio 0.9 since new and it has done 36,500 miles. The car has a full service history. The timing chain has failed and is currently with a Renault repair centre, customer services...

Our two year old Volvo V40 2.0 has been in the garage for nine weeks undergoing tests and repair for an emission problem. We have been told that there is an inherent flaw in the design, is this true?

My 2012 Nissan Juke CVT has developed a transmission problem and requires a new gearbox costing £7000. The car has only done 28,000 miles and we bought from new. It has been serviced and maintained by...
Related models

Very comfortable and refined with excellent ride. Smooth and economical engines. Relaxing to drive.