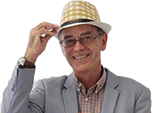 The battery in my Ford Mondeo is only showing 12.3V - what's wrong?
Recently, the fan belt, tensioner and battery light came on in my 2004 Ford Mondeo. I had belt and tensioner replaced, but battery light still. I checked the battery voltage for charging, with the engine running, but it's showing a voltage of 12.3V.
Asked on 15 September 2017 by Trevor

Answered by
Alan Ross
If you only have 12.3V with the engine running then your alternator has failed and needs replacing.
Similar questions

I read a recent reply of yours to a Honda CR-V owner whose stop/start isn't working, where you advised a new battery. We recently bought a 2013 CR-V with a 12 month warranty from a main dealer and the...

I'm having battery charge problems with my Rover 75 CDTi. I get dashboard warnings that all go away when you charge the battery, but return twenty miles afterwards.

I have a classic but every (fairish) day use Triumph Spitfire. The battery deteriorates in reliability if left unused for a while. Should I get a standard lead acid battery, as fitted by the original manufacturer,...
Related models

Very good to drive. Comfortable on long distances. Well built interior. Good value as a used buy. TDCi diesels offer great economy. Huge estate versions ideal for load lugging.