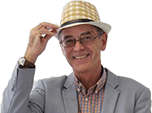 What small, economic, reliable car do you recommend for £6000?
I'm wanting to buy a small, economic car for my 19 year old daughter to travel between university and our home. I really don't want to pay more than £6000, however, want a safe reliable car that will also take tall family members. I've looked at the Skoda Citigo 1.0 MPI and Hyundai i10 1.0 SE. What do you suggest?
Asked on by annabel hinchcliffe

Answered by
Honest John
You can still buy a new Dacia Sandero 1.0 for £6000, but no radio, no spare wheel and wind-up windows. It actually has the same engine as a Smart and a Renault Twingo. The Up, Citigo and Mii have not been as reliable as the i10 and Picanto and, of those two, a secondhand i10 1.0 is better to drive. The new Picanto is brilliant, but from £10,000.
Honest John recommends

– find and buy your perfect car, in just a few clicks
Dear Honest John,

Please help me choose my next car. I would like it to have:
Similar questions

I haven't driven in 20 years. Now I have moved to the Netherlands and need a small car that is small, easy to drive and easy to parallel park, mostly for the school run, but also so we can do some driving...

Which cars would you recommend for young drivers?

I have about £6000 to spend on a used car. I'll use it for a daily 25 mile commute in rush hour and, as my wife has a Volkswagen Up!, it will be our main car for longer journeys. I'd like a balance of...