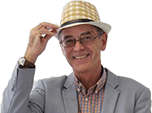 Will it really cost £1500 to get a new set of keys for my SEAT Leon?
I have recently lost the last key of my 2007 SEAT Leon Reference Sport and have been quoted by my local SEAT dealership, who did a job exactly the same a few weeks ago, a price of £1500. That seems to be too expensive for me, but they told me that they needed to change the engine control unit, the locks and the immobiliser. Is there any alternative way to get a key for the car?
Asked on by power102

Answered by
Honest John
Unless there is a record from the car's VIN then yes, that would be the only way. A lesson to anyone with just one key. Have another made before you lose it.
Similar questions

The remote functions on one of my keys for a 2005 Nissan X-Trail does not work. I have replaced the battery. It may be the circuit board is faulty or that it has lost its programming. How do I try to reprogram...

I have been quoted a very high price for a replacement Nissn Note key at the dealership. Is there an alternative?

I have lost the only key to my volvo v70 - the dealer wants £300+ for replacement. Are there alternatives?
Related models

Stylish design. Excellent road manners. Roomy and well-equipped cabin. An easy car to live with and enjoy. Superb value. FR models are the best.