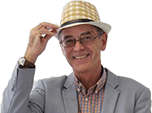 What automatic SUV/MPV would you recommend for short trips?
I have a 2014 Volkswagen Golf 1.4 DSG, which I love, but the seating is a bit too low on long journeys. I'm looking to part exchange for an automatic SUV/MPV, thinking a Nissan Qashqai or Ford C-Max. Most journeys are quite short, having done 7500 miles in three years. Any advice or recommendations would be appreciated.
Asked on by BOB

Answered by
Honest John
Honest John recommends

– find and buy your perfect car, in just a few clicks
Similar questions

I'm a Motability hirer. For three years, I have driven a diesel Nissan Qashqai 1.5 and had no DPF problems whilst doing mainly short runs and covering 20,000 miles. My real mpg is approximately 45 - 60...

What automatic SUV would you recommend to do only 7000 miles per year?

I recently had the 'restricted performance' limitation appear on my 2013 diesel Land Rover Evoque (it has done 35,000 miles). I stopped and switched off, waited a short while, then restarted and it had...