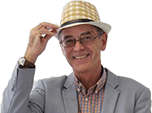 What's this small pen-like thing attached to my Nissan Micra's keyring?
I have a Nissan Micra 2001 1.3 SE. The keys came with with a small pen-like thing - I dont know what this is for?
Asked on by tripey1

Answered by
Honest John
I guess this is something added to the ring by a previous owner. Might be a tyre pressure gauge or a tyre tread depth gauge.
Similar questions

Can I retro-fit a reversing camera to my Vauxhall Mokka?

I've recently bought a Fiat Talento and would like to buy some van racking or storage for it. I would like something that lasts a long time and is not plywood (bad experience before). I have checked out...

I am considering buying a new car and ordering some dealer-fit original manufacturer accessories - roof box and carrier base (roof rack), door visors, wheel arch extensions, splash guards (mud flaps),...
Related models

Generally reliable, and avaliable with a decent small car CVT autobox.