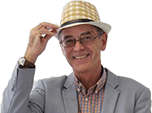 Why is my Volkswagen VR6 Corrado juddering?
Any ideas as to why my Volkswagen VR6 Corrado is juddering?
Asked on by stromeyer

Answered by
Alan Ross
Usually an off-centre clutch release bearing. Could also be that the rubber engine mountings are worn.
Similar questions

I have a 2010 Volkswagen Passat CC automatic diesel. It's started to judder when I start it. Any ideas what it could be? It's driving me mad.

My Honda Jazz CVT has gearbox judder. My local (not Honda) garage made enquiries and was told to change the gearbox oil, which they did. The car was then just seven years old and had covered 32,000 miles....

I seem to have a problem with my recent Volkswagen Jetta purchase. When engaging first gear and reverse there seems to be a judder. Volkswagen has fitted a new clutch under warranty but it seems to have...
Related models

The best mid-sized coupe of its era, and probably best of all in the lowliest 16V version - which is good as theses are still the cheapest to buy