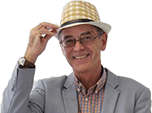 Buying ex rental car? Questionable history
I am in discussions with a leading car super market about buying an ex hire car, approx 12 months old. I did an on line data check and iit claims the car has not been taxed for the last 6 months. Car has done approx 18 k miles. Car supermarket has no explanation. Any suggestions to why no tax? What should I look out for when buying an ex rental car?
Asked on by Mckins

Answered by
Honest John
It is quite common for rental cars to do a big mileage in a few months, then sit unsold for a period (determined by contract) before they reach the age when they can be re-sold. This one definitely needs a full service and the cost of that needs to be added to the asking price.

HJ
Honest John recommends

– find and buy your perfect car, in just a few clicks
Similar questions

I like the looks of the Audi A5 sportback. I see the BMW 5 Series GT as an alternative, but it lacks style. The Porsche Panamera is too expensive. I need the hatchback (dog) and want 4 doors with style...

I am interested in buying a used car but would like to know some of its past life, like how many owners, accidents, could it be repossessed or finance owed on it?

I'm in the process of buying a second hand Freelander 2. I've paid a 'non-refundable' deposit and in doing the background checks have identified the car was originally imported to the UK from Holland....
Related models

Svelte coupe looks with large hatchback practicality. Plenty of space and headroom in the back. Low emissions from 2.0 TDI 170.