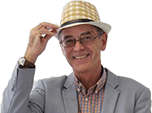 Volkswagen emissions scandal from an MoT tester's perspective - is this of interest?
I am an MoT tester and only this week I tested a 2010 Golf 2.0 TDI 2.0. When it came to the emissions test like nearly all Golf that are 2010 2011 2012 registered, it would not rev past 2500 revs even with my foot down to the floor. Surely VOSA must have been aware that these cars were cheating the diesel opacity test a long time ago
Asked on by f105ge

Answered by
Honest John
That's very interesting. Thank you. If the 'emissions test defeat' software acts as an engine revs governor that cuts in when testing parameters are met it explains a lot.
Similar questions

My wife has a 2012 Volkswagen Golf TDI 1.6. She specifically asked the Volkswagen garage not to apply the EA189 emissions fix when the car had its service and MoT. However, it appears that they have applied...

Does this engine which uses Adblue injection likely to have the defeat system software fitted?

I can't find the EU5/6 rating given on V5 document. Please say exactly where it is stated? Skoda Scout supplied new registered 25/8/15.
Related models

Comfortable and quiet on the move, enjoyable to drive. Nicely trimmed with great attention to detail. 1.4 TSI sweeter to drive than a diesel.