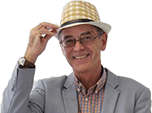 Should I get my part back?
The power steering packed in on my Mazda6. The cost was £1553 for the replacement. Mazda Horsham refuses to return the faulty one,.. Is this theft?
Asked on by Bill Humphreys

Answered by
Honest John
If it's an exchange unit, no. If you wanted the old unit you would have to buy it.
Similar questions

Your website's information on the Mazda 6 states that a steel full-size spare wheel is available for £70. Can you advise where I order from?

Back in March this year I placed an order for a Mazda 6 with a specification that meant that the car would have to be built. At that time a 4 month lead time was mentioned. This has subsequently become...

As a graduation present my wife is buying me a nearly-new car in the next eight weeks. I currently drive a 2001 Ford Mondeo 1.8 Zetec (petrol, 125,000 miles) and am looking at similar sized cars. I have...
Related models

Neatly styled, entry-level models a good balance of ride and handling, excellent 2.2-litre diesel engine.