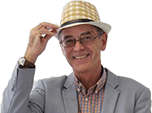 Replacemet key for a Kangoo - where can I get one?
The button on my car key (automatic central locking/unlocking) is wearing out and not working properly anymore. How do I get a replacement key?
Asked on by parcelcarfreddy

Answered by
Honest John
Try a branch of Timpsons in the High Street, side street or in a Shopping Mall.
No joy there, links to keys and locksmiths in this directory:
www.honestjohn.co.uk/useful-websites/specialists/
The first two on the list apparently give very good, very fast and very
cheap service.
Similar questions

I have recently purchased at Peugeot 207 which only had one key as the previous owner had lost one. When I contacted the dealer at they were charging £80 for the key, £30 for the key code and £65 to program....

I have lost the only key to my volvo v70 - the dealer wants £300+ for replacement. Are there alternatives?

One of our Land Rover Freelander 2 ignition keys does not recharge when driving and cannot be relied upon to open the car. We have asked our local dealer for help and they quoted £220 + VAT for a replacement...
Related models

Down-to-earth, practical, comfortable and roomy. 1.5 dCi is economical.