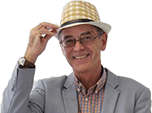 Electronic key not working the driver door
The electronic key fob for Audi TT 2001 will not open or close the driver door but will lock and open the passenger door - any ideas? The lights flash but I have to lock and open the drivers door with the key blade.
Asked on by Shoulders61

Answered by
Honest John
Jammed drivers door lock servo. Might free up with some lubrication if you can get inside the door to it.
Similar questions

I have recently purchased at Peugeot 207 which only had one key as the previous owner had lost one. When I contacted the dealer at they were charging £80 for the key, £30 for the key code and £65 to program....

I have lost the only key to my volvo v70 - the dealer wants £300+ for replacement. Are there alternatives?

One of our Land Rover Freelander 2 ignition keys does not recharge when driving and cannot be relied upon to open the car. We have asked our local dealer for help and they quoted £220 + VAT for a replacement...
Related models

Design icon with sure-footed handling.