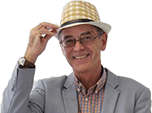 Ignition key not working on my 308
Over the past couple of months both ignition keys for my Peuguet 308 (58) intermittently fail to lock & unlock the car. The dealerships says I need a £130+ diagnostics check to find out what the problem is. Really?
Asked on by Pam Nevile

Answered by
Honest John
That's the only way some dealers can fix cars these days. Better a keys and locks specialist.
Similar questions

I have lost the only key to my volvo v70 - the dealer wants £300+ for replacement. Are there alternatives?

One of our Land Rover Freelander 2 ignition keys does not recharge when driving and cannot be relied upon to open the car. We have asked our local dealer for help and they quoted £220 + VAT for a replacement...

My son is having lock issues with his 2008 Citroen C1. He has only owned the car for six months, but he's gone through two keys in that time with both breaking in the lock. Can you offer any advice as...
Related models

Five-star crash test rating. Excellent THP 150 petrol engine and fine handling. HDi 90 120g/km. 98g/km e-HDi from Summer 2011.