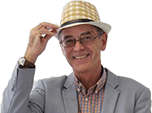 What's a good Suzuki SX4 equivalent for coping with narrow and winding roads?
I'm living in Cumbria; windy roads, mountain passes, narrow lanes and lots of potholes. My Suzuki SX4 is a brilliant 4WD car. However, it is not made anymore. What would be a similar car to look at for a suitable replacement? I'm looking for a car which is not too wide (for those narrow lanes) really high clearance, (for tracks and occasional off-road) and, if possible, 4WD capability too. I don't need fancy, I need practical.
Asked on by Bootiful World

Answered by
Andrew Brady
I'd stick with Suzuki. They make robust vehicles and most of the range is available with 4x4. You could look at a Swift or Ignis, or if you'd prefer something bigger (and with more ground clearance), consider an SX4 S-Cross or Vitara. Or there's the go-anywhere Jimny, but it's an acquired taste on the road. Also consider a Dacia Duster.
Tags:
Similar questions

I live in the depth of the countryside and now have to travel 65-miles (round trip) to work on a variety of roads. I'm currently driving a 1.2 petrol SEAT Ibiza (2010 model) which is eating through fuel...

I'm looking for a robust, no-nonsense SUV. I don't need loads of gizmos, just a good solid motor for me and my dogs. A working vehicle, that's comfortable on a journey and economical. Is there such a vehicle?

I have a 2010 Mercedes-Benz B180, bought 18 months ago when an automatic gearbox was dictated for health reasons. I need to change to a small 4WD as I live in the New Forest, so roads are narrow and edges...