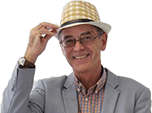 New family car
Being snowed in for the third time, I am looking at the possibility of an alternative to my Audi A3, to get me back on the road, but don't care for the huge Jeep/Land Rover type 4x4's, which are far too big and ostentatious for my requirements.

Does anyone make a saloon car/hatchback 4x4?

Asked on by Sue Bailey

Answered by
Honest John
Suzuki SX4 4WD 1.6 petrol or 1.9 diesel. But winter tyres are actually more effective than 4WD in snow.
Honest John recommends

– find and buy your perfect car, in just a few clicks
Related models

Neat cloth-topped, four seater A3 based convertible with decent boot and fold-down rear seats. Best with 2.0 TFSI engine.

Reasonably spacious five-seater with a decent boot, strong and economical diesel, tidy handling in 4WD.
Fills a gap in the UK market for a small saloon.