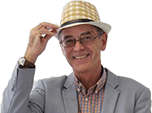 What one car should me and my wife replace our cars with?
Having had a car each my wife and I now only need one car. Things to consider are, we like to buy new, we only drive about 8000 miles a year, we want a car that's fun to drive with decent acceleration, good inside and boot space, four doors and ideally an automatic. Budget is no more than £25,000.
Asked on by Alistair Bruce

Answered by
Andrew Brady
We'd recommend a new Ford Focus. Your budget will get the 1.5-litre EcoBoost petrol with an automatic transmission. It's great to drive and there's an estate model if you need more space. You could also consider a crossover SUV like the Mazda CX-5. The CX-5 is slightly over budget, but there are pre-registered examples available for less than £25,000 and it's excellent to drive.
Similar questions

I enjoy driving when conditions and traffic allow. Advancing years and back problems now require me to abandon all but the most comfortable of cars. Can you suggest any models which combine comfort with...

I would like to purchase a mid-size car for about £22,000 - what would you recommend

We need to find the most comfortable riding, reasonably well equipped small/medium sized petrol automatic SUV for up to £30K and wondered what you recommend?
Related models

Enjoyable to drive, head-turning looks, upmarket interior.

Cheaper to buy and better equipped than outgoing Focus. Improved ride quality. Larger cabin. 8-speed torque converter automatic transmission.