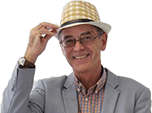 Is the lower powered 2.0 TDI powerful enough for a Volkswagen camper van?
I am considering buying a Volkswagen Kepler camper van. It comes as standard with a 102PS diesel but is it worth upgrading to a 150PS and if so to consider the DSG auto gearbox?
Asked on by Jim

Answered by
Dan Powell
Similar questions

How do you rate a 1994 Volkswagen Transporter 2.5 petrol automatic as a camper? It has 43,000 miles on the clock. I am familiar with the Autosleeper conversion

I bought a camper van paid in a private sale for around £8000. On getting it home and driving it to Wales I find it crunches in 2nd gear and the clutch slips and the revs stay high. I have taken it to...

I have recently bought a motorhome with limited rear vision. Is there any device with combined navigation, dashcam and rear camera?