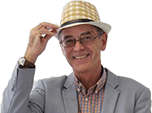 Audi A5 3.2l V6 FSI Sport - Water Pump Replacement Costs
Does anyone have an idea of the cost of replacing the water pump on an 09 plate Audi A5 3.2l V6 engine? Including labour if possible?

I think due to the cold weather, the coolant system has suddenly sprung a massive leak, that I think is coming from the pump, rather than a hose.
Asked on by GavinAnsell

Answered by
Alan Ross
Rather than condeming the pump, would it not be possible to get a local garage to carry out a pressure test on the coolant system,which should then find what the exact fault is?

As for cost you would need to shop around between local and dealers, the cheapest is not necessarily the best.
Similar questions

I've got a Fiesta Zetec 1.4 and it seems to be using some water. It has not overheated as of yet but I have not been in any major traffic. The fan seems to only cut in after the car has been switched off,...

The water on my Golf Mk2 keeps boiling back through the expansion tank.

Does driving through floodwater still damage catalytic converters because they are so hot and suddenly cool down?
Related models

Spacious boot. Solid build quality. Good to drive on the motorway. Good handling with quattro all-wheel drive.