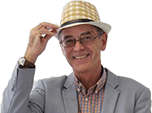 Are there any small automatic cars available in yellow?
What companies sell small automatic yellow cars? I currently have a Skoda Fabia but these are no longer sold in yellow.
Asked on by Alan Cooke

Answered by
Andrew Brady
The Audi A1, which is available with an S tronic gearbox and Python yellow paint. It's expensive, though. There's also the DS 3 Puretech 110 automatic available in Sport Yellow
Similar questions

I was advised that the aircon in my wife's DS3 would need to be flushed to kill the bacteria in the system. Is this a sales ploy? The car had a pollen filter.

I have had my RenaultSport Twingo for five years and am looking at replacing it after 94,000 miles. It has always been a big enough car for me, but I'm looking for something nearly new that is small and...

My friend is looking for a compact 4x4 crossover to cope better with poorly surfaced country roads. The car needs to be petrol, comfortable and able to cope with motorway journeys. Her budget is £15K maximum....
Related models

High quality interior. Great 1.6 THP 165 petrol engine with six-speed gearbox. Wide engine range. Drives, rides and handles well.

All models get digital instrument cluster. Lots of personalisation options available.