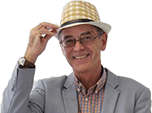 Is there a 'warm' hatch for an 18 year old that won't be ruinously costly to insure?
Our 18-year-old daughter is angling for her own car and would like something 'more interesting' (i.e. faster) than her mother's three-cylinder 1.0 litre Hyundai i10, in which she's to date been a secondary driver (with black box). Is there a model out there - a warm hatch - which can pull the proverbial skin off a rice pudding AND not prove ruinously costly to insure for a driver of such tender years?
Asked on by Mark Hildyard

Answered by
Andrew Brady
A Suzuki Swift Sport or Ford Fiesta ST-Line might be a good option, but I suspect either of these will still be very expensive to insure for an 18-year-old. Consider something older that qualifies for classic insurance... a second-generation Golf, for example, won't be quick but will be more interesting than a Hyundai i10.
Similar questions

My son turns 17 later this month and I am looking for guidance on a first car. Our budget is £2500 and I am thinking Toyota Yaris, Honda Jazz, Mitsubishi Colt, or Mazda 2. Which of these would be the best...

My 18-year-old son has just passed his driving test. What car would you recommend we buy for him to start building up no claims? I would assume a very low engine below 1.0 and are thinking about keeping...

My 18 year old twins have just passed their driving tests. Which small car is cheapest and safest?
Related models

Most versions good to drive, especially ST-Line but significantly more refined. Comfortable and practical. Comes with active safety technology as standard.

Powered by impressive and spirited 1.4 BoosterJet engine. Economical for a sporty hatch. Good fun to drive.