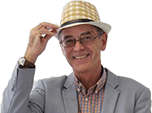 Is there a 'warm' hatch for an 18 year old that won't be ruinously costly to insure?
Our 18-year-old daughter is angling for her own car and would like something 'more interesting' (i.e. faster) than her mother's three-cylinder 1.0 litre Hyundai i10, in which she's to date been a secondary driver (with black box). Is there a model out there - a warm hatch - which can pull the proverbial skin off a rice pudding AND not prove ruinously costly to insure for a driver of such tender years?
Asked on by Mark Hildyard

Answered by
Andrew Brady
A Suzuki Swift Sport or Ford Fiesta ST-Line might be a good option, but I suspect either of these will still be very expensive to insure for an 18-year-old. Consider something older that qualifies for classic insurance... a second-generation Golf, for example, won't be quick but will be more interesting than a Hyundai i10.
Similar questions

I am looking for a safe, insurable but fun first car for a fashion-conscious daughter. We live in the Yorkshire Hills and she will need to be doing rural and motorway driving in all elements. We have been...

I'm looking to buy the safest car for a young and newly qualified driver. Cars with autonomous breaking would appeal ideal - which (if any) would you recommend? Cost is important.

Are there any quality narrow cars the same width or less than my 2006 BMW 1 Series? I really like this car but the latest models are too wide for my garage door. Street parking is out of the question....
Related models

Most versions good to drive, especially ST-Line but significantly more refined. Comfortable and practical. Comes with active safety technology as standard.

Powered by impressive and spirited 1.4 BoosterJet engine. Economical for a sporty hatch. Good fun to drive.