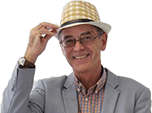 I want a cheap to run car for short distance driving - what do you recommend?
I work in the community and do a lot of short distance driving. I'm looking for a car that is good on petrol and cheap to run with regards to car tax and insurance. What car do you suggest?
Asked on by Sharon

Answered by
Andrew Brady
We'd recommend a Kia Picanto - it comes with a generous seven-year warranty and will be extremely cheap to run. If you'd prefer a bit more space, look at the Suzuki Swift.
Related models

Surprisingly spacious cabin. Very good fun to drive. Affordable pricing.

Great steering and handling. Revvy 1.0 Boosterjet engine. Excellent 6-speed auto. 97g/km mild hybrid. A joy to drive.