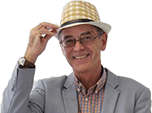 I want a cheap to run car for short distance driving - what do you recommend?
I work in the community and do a lot of short distance driving. I'm looking for a car that is good on petrol and cheap to run with regards to car tax and insurance. What car do you suggest?
Asked on by Sharon

Answered by
Andrew Brady
We'd recommend a Kia Picanto - it comes with a generous seven-year warranty and will be extremely cheap to run. If you'd prefer a bit more space, look at the Suzuki Swift.
Similar questions

What would you recommend as the best reliable automatic small car or hatchback to buy new for a not so young driver about 6ft 3ins tall?

I want to buy a used car and have a budget of £4.5k. Can you suggest a reliable, economical small car with three doors? Boot size is not important. I have been considering an Aygo or a Volkswagen Up but...

My son needs a replacement for this Peugeot 107 automatic. What would be a good replacement? We have up to £6000 available.
Related models

Surprisingly spacious cabin. Very good fun to drive. Affordable pricing.

Great steering and handling. Revvy 1.0 Boosterjet engine. Excellent 6-speed auto. 97g/km mild hybrid. A joy to drive.