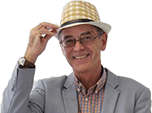 What's the best automatic gearbox?
I started driving in the 1970s and have always had negative thoughts about automatic transmission - namely slow and thirsty. Clearly the world has moved on and there are some very good auto/semi auto transmission systems out there, but which are the best, and more importantly, which should be avoided? To give some context, I'm looking at buying a medium sized estate, probably about five years old. Any advice appreciated.
Asked on by John Ward

Answered by
Andrew Brady
I much prefer an automatic gearbox for day-to-day driving, but they can still be problematic. Certain DSG gearboxes used in Volkswagen Group cars can be troublesome, as can Ford's Powershift transmission. CVT gearboxes - popular with Japanese car manufacturers - are generally very reliable, but aren't the most pleasant to use. The dual-clutch transmissions used in Kia and Hyundai models seem pretty robust as does the torque converter used by Mazda.
Similar questions

Based on my experiences with the Volkswagen DSG I want a proper old-school torque converter automatic. What do you suggest?

Has Ford sorted the problems with the Powershift gearbox? An automatic used Focus estate ticks most of my boxes but I am worried that the Powershift could land me with some big bills?

We currently own a nine-year-old Nissan Qashqai. We want a new replacement about two years old but it must be an automatic. What would you suggest?