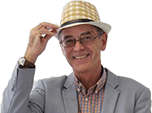 What hybrid do you suggest for a 15 mile daily commute?
Our journeys are mostly commutes of around 15 miles per day with occasional long trips. Can you suggest an SUV that is either hybrid or electric up to around £28k?
Asked on by Martin Wakely

Answered by
Andrew Brady
If you're keen to go electric, the Hyundai Kona Electric is a really good crossover with a range of 180 miles (for the 39kWh version) and just about within budget. Alternatively, the Toyota C-HR is available as a hybrid within budget. If you'd prefer something more practical, I think the Mitsubishi Outlander PHEV would suit your requirements well - it will be able to cover your wife's commute under electric power while still having a petrol engine for those longer journeys. You won't be able to get a new one for £28k, though.
Similar questions

I'm looking for a petrol hybrid similar to a Toyota but more attractive and a mid sized small SUV. What is in the pipeline for next year? I currently have a Suzuki SX4. Any suggestions?

We are looking to replace our elderly Vauxhall Corsa that is a second car and usually only does short journeys of 5-10 miles. It will do around 5000 miles a year. My husband is 6ft 5in so it can't be too...

What electric cars do you recommend?
Related models

Cheap to run if you can charge at home and don't do many miles. London Congestion Charge exempt. Masses of space. Significantly improved for 2019

Outstanding ride, road holding and handling. A pleasure to drive. 1.2 petrol or 1.8 hybrid. Solid build quality.

Good to drive. Low fuel costs. Impressive 1.0 T-GDI petrol engine. Five year warranty as standard. Five star Euro NCAP rating.