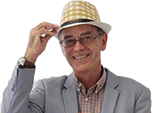 Is my car likely to fail the new MoT?
I have two old cars registered with your website (2008 diesel Ford Focus and 2005 petrol Nissan Almera). I would like to know if they will likely fail their next MoT. Can you let me know what the changes are to the MoT as of May 20, 2018?
Asked on 14 May 2018 by Nicholas Allen

Answered by
Dan Powell
There will be stricter limits for emissions from diesel cars. You'll also be given a fail if the tester can see smoke of any colour coming from the exhaust pipe. There are a few new things that will be tested: these include if tyres are underinflated, if the brake fluid has been contaminated, fluid leaks posing an environmental risk, brake pad warning lights and if brake pads or discs are missing. For more details on the 2018 MoT changes, see:
www.honestjohn.co.uk/news/legal-motoring-advice/20...t
.
Similar questions

The DPF on my 2010 Ford Mondeo TDCi burnt out, glowed red, smoked and then the exhaust dropped after 109,000 miles. No warning lights came up on dash. Can I just replace the DPF or do I need to sort out...

Just bought a 54 plate 1.6 TDCI Ford C-MAX. On the way home I noticed large puffs of smoke out of the exhaust when accelerating. I've had a quick scan on some forums about the issue and it seems it could...

I own a 2005 Ford Fiesta 1.4 diesel and it has started blowing lots of smoke from the exhaust. It is also using a lot of oil to the point of there being nothing on the dipstick. Can you help?
Related models

Much improved 2004 Focus. Great to drive. Comfortable and well laid-out interior. Wide range of engines. Low emission ECOnetic versions offer 55mpg +.

Undemanding drive. Proving reliable. Very good crash test rating. Aircon standard from 2003.