Citroen C4 2011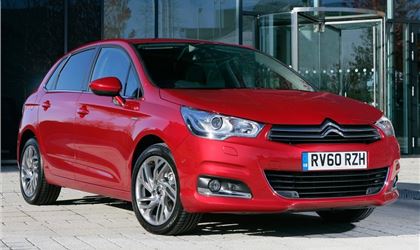 VTR+ 1.6 HDi 90 5dr Hatchback
reviewed by Anonymous on 29 January 2015
5
Tax/Insurance/Warranty costs
2
Cost of maintenance and repairs
4
Experience at the dealership
3
How you rate the manufacturer
Comfortable .. with drawbacks
Probably the most comfortable car I've ever owned and lovely to drive. I enjoyed this car from day one with it's smooth ride, good performance and excellent mpg. That is until after 2.5 years and at 19,000 miles I started to get Diesel Particulate Filter problems. At 20,000 miles my local Citroen dealer fitted a new DP filter (under warranty) but the problems continued withe the new DPF blocking just 2 weeks after fitting. The car went into 'limp home' mode with a top speed of 25mph and no acceleration. The dealer carried out a forced regeneration but was unable to offer a lasting solution. The problems persisted for another 3 months with many days off the road and unable to drive the car and I finally got rid of the car, trading it in just last week. What a relief! No more warning lights and worries! My advice to you if you are thinking of buying one - opt for a petrol-engined model and avoid the diesels with the 1.6HDi engines which in my experience are troublesome. Citroen do not appear to have perfected the technology required for trouble-free motoring with DPF's on these diesel engines.
reviewed by JDM on 20 June 2014

reviewed by BigJohnD on 28 May 2014

reviewed by gallivanting guy on 17 March 2013

reviewed by stefanpanzer on 17 October 2012

reviewed by alz69er on 14 September 2012
Write your review
About this car
| | |
| --- | --- |
| Price | £14,240–£21,185 |
| Road Tax | A–G |
| MPG | 40.9–85.6 mpg |
| Real MPG | 79.0% |
Just reviewed...