Featured review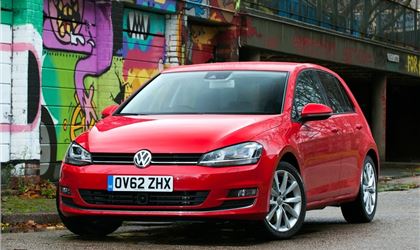 reviewed by Squingo on 23 February 2017
4
Tax/Insurance/Warranty costs
3
Cost of maintenance and repairs
5
Experience at the dealership
5
How you rate the manufacturer
Pretty much faultless...
This car has given the closest experience to having a simple consumer item... in that it just works - never puts a foot wrong and does everything expected. I've had the car from 6 months old (its now coming up to 4 years old) and it has been faultless. The performance is more than adequate, the road handling is great and on the rare occasions I've been able to really put my foot down has been superb. OK the ride is not as comfortable as a larger wheelbase car but its the best Golf I've driven. I've seen that HJ has listed as a "negative" that owners had reported worse fuel consumption for the 2.0 tdi than the previous model. Well speaking as someone who has both the previous and current model, that just ain't so. I reckon i get close on 10% better mpg with the current model. Even the paintwork seems to have stood up to the roads and weather better than the old model. I'm really struggling to come up with any real faults the car has.
Top 5 most reviewed models
Top 5 best reviewed models
Write your review
Just reviewed...