Featured review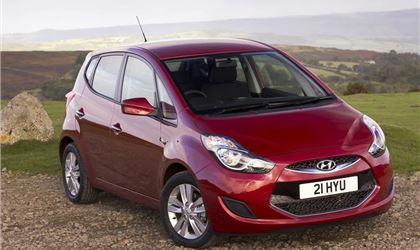 reviewed by avidhjreader on 16 January 2017
5
Tax/Insurance/Warranty costs
5
Cost of maintenance and repairs
5
Experience at the dealership
5
How you rate the manufacturer
Reliable multi-functional workhorse and motorway cruiser, easy to park and economical -Ice Blue
54,600 miles and nearly 6 yrs later it still looked new - it had paint protection when new. It was possibly needing a new battery after this time, the Stop Go only worked when new and in summer. It needed new brake pads and was on its 3rd set of tyres from new.
I've commented on this vehicle before but I thought others would appreciate my long-term report. My wife & I are retired and take it in turns to drive shopping, holidays (south France) all over UK, 3 grandchildren and with a large rubber-sided/fabric picnic sized protector for the boot with rear seats folded forward carry odd loads. It will carry wood nearly 3m in length with the boot closed for the odd DIY project. Ensure keep wrapping protectors on.
Compared with '54 1.7 TDCI Focus this 1.4 CRDI is slightly noisier and like all diesels loves hills nearby to help it warm up quicker, otherwise it could take 6-10 miles to fully warm up in winter.
Fuel additive in winter helped older car avoid EGR etc problems .
Fords electric windscreen defroster/demister not found any other car maker yet!
Recently traded 1.4 ix20 for a 2016 1.6 diesel and notice more power and less effort in gear-changing more leisurely drive. The 1.4 diesel would have been a great used car buy for a young family too.
Top 5 most reviewed models
Top 5 best reviewed models
Write your review
Just reviewed...