Honda Jazz (2015 - )
Last updated 24 July 2015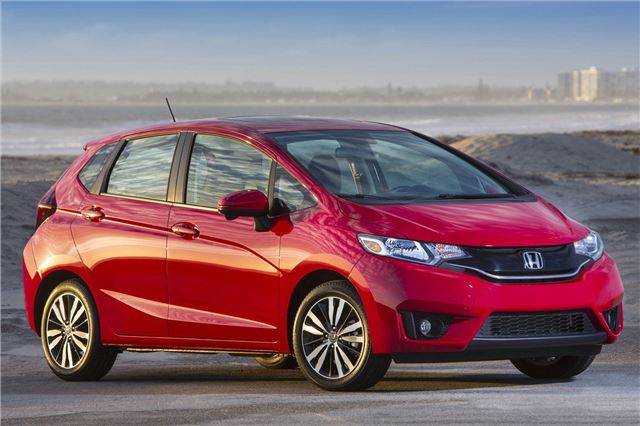 2015 Jazz for Europe offers greater load capacity and much improved steering, handling and roadholding. 6-speed manual or CVT-7.
On sale rest of world in 2014 but delayed for Europe until 2015. Styling not as neat as 2008-2015 Jazz. 1.3 102PS engine a bit breathless on motorway.
Updated 24 July 2015
UK prices of 2015 Honda Jazz announced:
All 1,318cc 102PS/123Nm: From £13,495 in S trim, £14,595 in SE trim and £15,715 in EX trim. CVT Automatic versions are priced from £14,595 in S trim, £15,695 in SE trim and £16,815 in EX trim. Road Test...
Introduction
The new Honda Jazz is already on sale in Japan and America, where it is known as the Fit, yet European buyers will have to wait until mid-2015 or later to buy it. The reason, it seems, is that it will be launched with a complete new family of engines.
There will be the 130PS 1.5-litre petrol unit already being offered in the Fit, but Honda is also developing small-capacity direct-injection turbo units, at least one of which, while not confirmed, seems tailor-made for it.
This is a 1.0-litre three-cylinder unit developing around 120PS There will also be a 1.5 four-cylinder turbo, based on the non-turbo version in the Fit, with more than 200PS.
Honda is targeting class-best torque outputs of 200Nm ft for the 1.0 and an even more impressive 260Nm ft with the 1.5. Honda says this is up to 45% better than the engines they will replace.
It seems that the 1.0-litre engine is also being prepared for use in the Civic. We've driven a Civic test mule fitted with the engine in Japan, and it's exceptionally refined.
There's none of the wheezy thrum noticed with some three-cylinder engines, largely – the engineers say – because of the efforts they have put into eliminating vertical vibrations, and the car's liquid-filled engine mounts, which are usually reserved for larger and more expensive models.
Both new engines pull strongly considering their size – we tried the 1.5 turbo in a mid-sized US-market Acura saloon. It might be a bit too powerful and expensive for a car like the Jazz, though.
We also got to sample a Japanese-spec fit with the standard 1.5 engine and a continuously variable (CVT) transmission – not usually our favourite type of gearbox, but in this case refreshingly smooth-shifting and quiet. There's also a manual option, both of which would find favour with UK buyers.
And Honda has revealed that it is developing a seven-speed dual-clutch automatic gearbox for use in the Jazz/Fit, though the introduction date is as yet unspecified. 
Much of the above turned out to be development work because when the third generation Jazz finally arrived in Europe it came with a new 1,318cc iVTEC engine with 102PS and 123Nm torque.
Full Honda Jazz 2015 UK Road Test 
Next: Model History
Share this

Tweet
Similar Reviews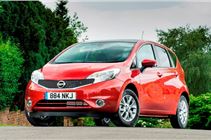 Nissan Note 2013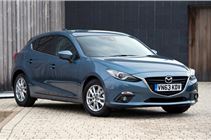 Mazda 3 2014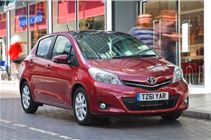 Toyota Yaris 2011