BMW i3 (2013 - )
Last updated 13 February 2017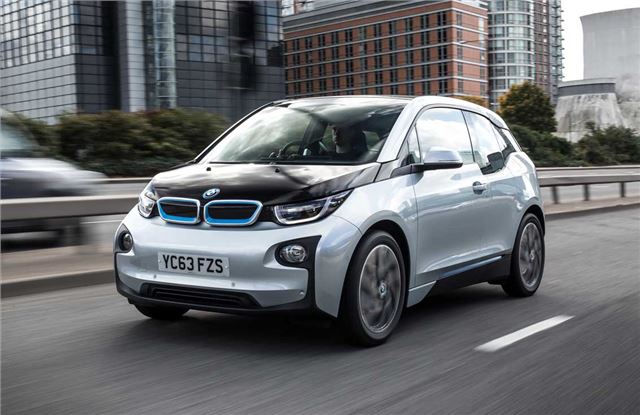 Available as a range extended version. Impressive performance and handling. Superb interior design. Eight year battery warranty. UK Car of the Year 2014.
Styling is best described as 'complex'. Boot is a touch on the small side. By February 2016 seemed not to be selling.
Updated 1 May 2016
BMW i3 94Ah announced with range up to 195 miles
Improved power consumption at 12.6kWh/100km and reduced CO2 emissions. Unchanged battery dimensions and no structural changes necessary. Generates an output of 170hp and from zero to 62mph in 7.3 seconds....
Introduction
You could very well be looking at the future of electric motoring. Or at least the beginning of the future. While BMW may not be first manufacturer to launch an electric car - we've already had the likes of the Nissan Leaf and the Renault Zoe - the i3 represents a big change in the world of alternatively powered vehicles. If ever there was a car that could convince the sceptical about electric vehicles, this is it.
For starters, it's the first premium electric car designed from scratch and that quality shines through. The interior blends a modern and minimalist design with the solid build quality you'd expect from BMW. Yet it manages to feel distinct from any conventional BMW, helped by features like the clever coach doors. The styling is unique too. It's fair to say it divides opinion, but it certainly stands out and makes a 1 Series looks decidedly dull.
But the i3 is also more than just a new model from BMW, it's the first car from the manufacturer's 'i' brand, which will soon expand with the i8 sports car due next year. There are in fact two versions of the i3 available - the standard electric powered model with a range of around 80 to 100 miles and a range extender model which has a little 650cc two-cylinder engine that provides power for the electric motor and extends the range to 180 miles.
What really marks the i3 out is the way it drives. It's amazingly capable on the road and despite its skinny tyres, the handling is mightily impressive. You certainly don't feel like you're having to make any compromises because it's an electric car. It rides well too and thanks to its incredibly low weight - helped by the fact the body is constructed entirely from carbon fibre - it's fast. The electric motor provides 170PS and performance is similar to a MINI Cooper S.
Unlike the Leaf and the Zoe, you don't lease the battery in the i3 - it's all part of the cost of the car. And at £25,680 (including the Government grant) the i3 does look good value. The range extender version is £28,830 but that's still competitive when you compare it to the the likes of the Chevrolet Volt and Vauxhall Ampera.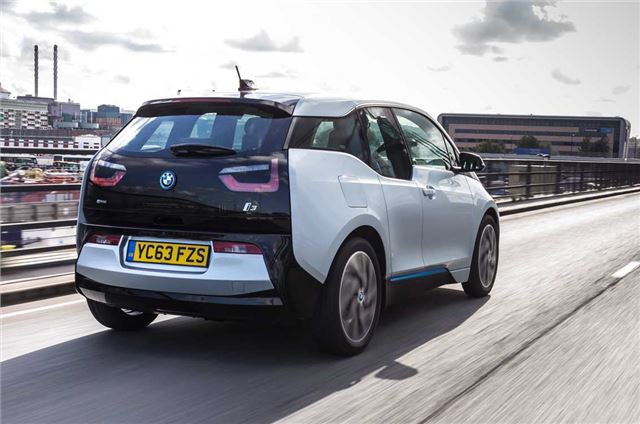 Next: Model History
Share this

Tweet
Find more cars like these »
Similar Reviews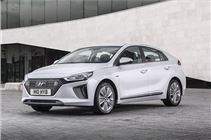 Hyundai Ioniq (2016 on)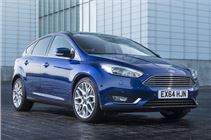 Ford Focus (2014 on)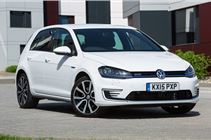 Volkswagen Golf GTE (2015 on)
Buy a BMW i3 from £15,000