The most effective ways to learn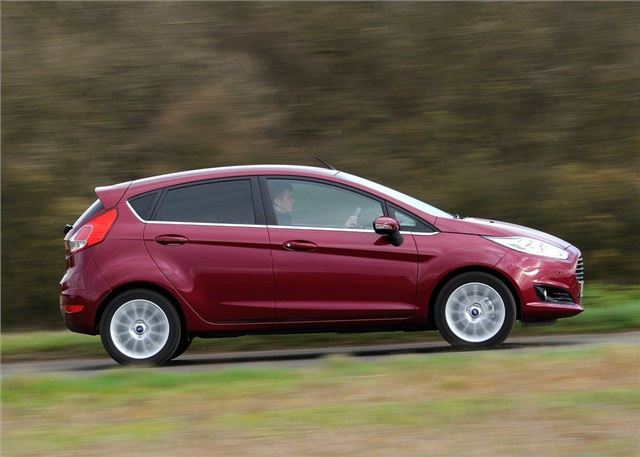 Slapping on L-plates and hitting the road with mum or dad in the passenger seat may be the cheapest way to get driving experience but it might not be the best way to learn. Most parents learnt to drive before the theory test existed and the driving test has changed a huge amount in recent years.
Most new drivers take an average of 47 hours of professional tuition and 20 hours of driving with a qualified driver before sitting their test. So, choosing the right driving instructor is vital as you're going to be spending a lot of time with them.
The best way to find a driving instructor is to ask friends, relatives and colleagues who they were taught by. You'll soon find you have plenty of recommendations. It doesn't really matter if the instructor runs their own business or is from one of the large driving schools, the important thing is you feel comfortable with the instructor and trust them.
Don't be shy about asking for references - any good instructor will be happy to tell you about their past successes.
Introductory lessons
Always ask about any introductory lessons. This way you can try out an instructor before committing to them long term and don't feel cheeky for asking - any reputable instructor will happily offer an introductory lesson.
You should also ask what grade the driving instructor has - grade 6 means the instructor is very good. If the instructor is a trainee, enquire if there's a discount in the price and when you'll be taught by a fully qualified instructor.
Make sure you're happy with the car they use to teach in - some learner drivers prefer larger or smaller cars or ones that are easier to see out of or park. Make sure you can reach all of the controls comfortably and the driving position suits you.
An approved driving instructor (ADI) must display a green certificate inside the car they use to teach. Some trainee instructors can display a pink certificate to show they are not qualified ADIs but are gaining experience. All ADIs must be registered with the DVSA (Driver and Vehicle Standards Agency).
Block booking
When you've found the instructor you like, it's worth booking a block of lessons to begin with as this is cheaper and can save you around £2 a lesson. The bigger driving schools can usually offer the cheapest deals, but it's worth shopping around to find the best value for money.
Naturally, be wary of any instructor who is noticeably cheaper than others in your area as there have been bogus driving instructors who are not qualified to teach. The average cost of a lesson in the UK is around £22 (for one hour) so use this as a guide.
Another way to save money on driving lessons is to attend an intensive course where you spend anything from three to seven days doing nothing but learning to drive. These courses have their advantages, such as immersing you in driving, but some learners find it too much to take in all at once.
The Driver's Record is produced by the DVSA to help new drivers identify areas they need to work on. It can be downloaded from here and covers the 24 key skills included in the practical driving test, so is a useful pointer for how you are progressing and when you are ready to sit the test.
When driving with your parents or another qualified driver, the car must be properly insured for both you and whoever is sitting alongside you. The car must also show L-plates (or D-plates in Wales) clearly on the front and rear, and it must be roadworthy with tax and MoT.

Comments