Top 10: Cars that underachieved
Published 3 January 2019
Cars may be the work of endless designers, engineers, focus groups and development cash, but that doesn't mean they are immune from going horribly wrong for a manufacturer. Here are ten cars that, with the best will in the world, fell famously far short of the expectations of their makers.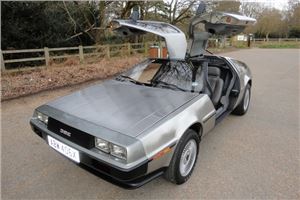 1
DeLorean DMC-12 
Thanks to a certain Hollywood time travel trilogy, the 1981 DeLorean DMC-12 transcends its utter awfulness. Given its ingredients – Lotus chassis, Giugiaro design and gullwing doors – it was a surprise that it was so rubbish, but it was. Heavy, slow, and poorly built in Northern Ireland, only 9000-or-so had been made before the whole project collapsed in 1982, in a haze of embezzlement and alleged drugs trafficking.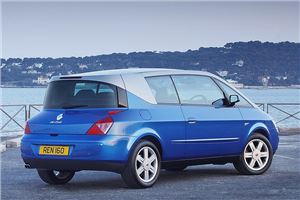 2
Renault Avantime
The Renault Avantime (literally "ahead of time") was unveiled at the 1999 Geneva Motor Show. Two years later, this baffling coupé-cum-MPV hit the market. It only took another two years and 435 UK sales before Renault pulled the plug. That didn't stop the similarly anachronistic Vel Satis from trundling along until 2005, when it too was pulled from sale, after just three years.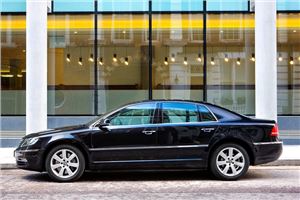 3
Volkswagen Phaeton 
Volkswagen's noble purpose when it set out to develop the Phaeton was to make the very best luxury car it could, and the 2002 car turned out to be excellent – but it couldn't ever transcend its Volkswagen badge. The same chassis provided the basis for the smash hit Bentley Continental GT, so all was not lost, but Phaeton sales were only a quarter of what was expected during the first few years. But still it carries on – and staggering depreciation makes it one of the best value used cars money can buy.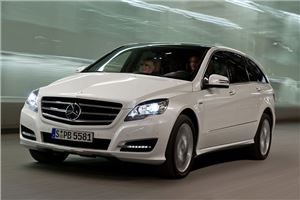 4
Mercedes-Benz R-Class 
The 2005 Mercedes R-Class had been unveiled some four years earlier at the Detroit Motor Show, which was presumably time that Mercedes spent exclusively beating it with an ugly stick. Ultimately Mercedes misread the market, with the big SUV's rise inexorable by the time the R-Class, a massive people carrier, came along. Despite sales nowhere near matching Mercedes-Benz's 50,000 per year global target, the company ploughed on with an insane 6.2-litre, V8 R63 AMG version.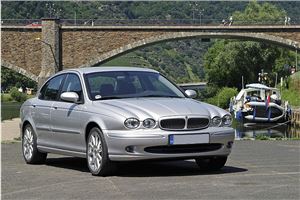 5
Jaguar X-Type
At a time when Jaguar was a Ford-owned pastiche of its former self, the company decided to enter the highly profitable compact executive class with the X-Type. Not only was it a graduate of the David Dickinson school of styling, its Ford underpinnings were well documented, giving it an 'overpriced Mondeo' tag that it never transcended. It launched in 2001 without a diesel or an estate, and Ford ultimately cut the brand loose. Look at Jaguar now, though – the grandfather clock has become a smartwatch.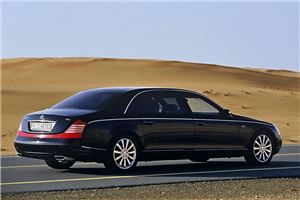 6
Maybach 57 and 62 
BMW and Volkswagen have both had success in modernising and reviving old luxury brands (Rolls-Royce, Bentley, Bugatti), but the same can't be said of Daimler's Maybach revolution. Essentially a barely disguised Mercedes-Benz S-Class, the Maybach became synonymous with cheesy ostentation and, after years of shocking sales, the global recession finally gave Daimler an excuse to kill the brand off – with an alleged €330,000 loss for each of the 300 or so sold during a decade from 2002.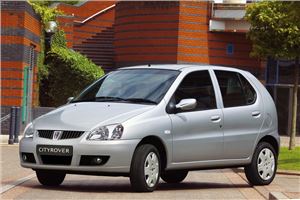 7
City Rover
Produced between 2003 and 2005, the year Rover went into receivership, the Rover City Rover encapsulated everything that was wrong with the British car company. Basically a rebadged and ever-so-slightly re-engineered Tata Indica, it was poor quality, badly designed, overpriced, and about as appealing as an acute case of Delhi belly. It was spacious though. Every cloud.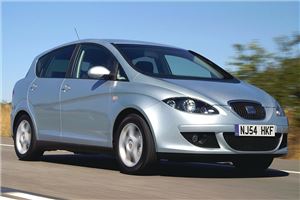 8
SEAT Toledo
In Spain the original Toledo is something of a national institution, and in 1991 SEAT's new parent Volkswagen ensured that the five-door fastback was better quality than any car Spain had ever made before. Fast-forward to the third generation, though, and things had changed immeasurably, with Walter de'Silva creating a hunchbacked monster. It lasted only four years in production from 2005 – less than half the lifespan of the original.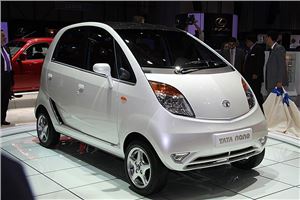 9
Tata Nano
Few cars, if any, have been launched with the hype and expectation of the Tata Nano – the model whose pre-launch strapline crowned it "the cheapest car in the world", which would change the face of mobility in emerging market India. Tata even claimed in 2008, six months before its launch, that ten million people had visited the car's website. Alas, despite the Tata factory being reportedly capable of churning out 250,000 per year, overall sales since 2009 are yet to reach that number.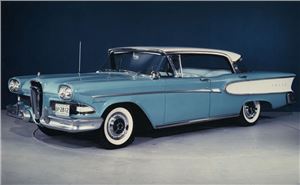 10
Ford Edsel
Such was the breadth of Ford's catastrophe with the Edsel that the word itself has become synonymous with industrial-scale failure, and is the subject of books including 'Disaster in Dearborn' and 'Edsel: Forty Years as a Symbol of Failure'. In the late '50s Ford poured millions of dollars into the Edsel, only to see it lost in the perfect storm of bad design, bad marketing and a badly timed recession. Ultimately, Ford spent far too much money making a big, ugly car and unveiled it right when America was apparently starting to believe that bigger isn't necessarily better.