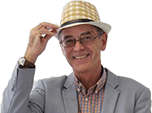 Volkswagen Golf Mk V 2004 Road Test
Thu, 22 Jan 2004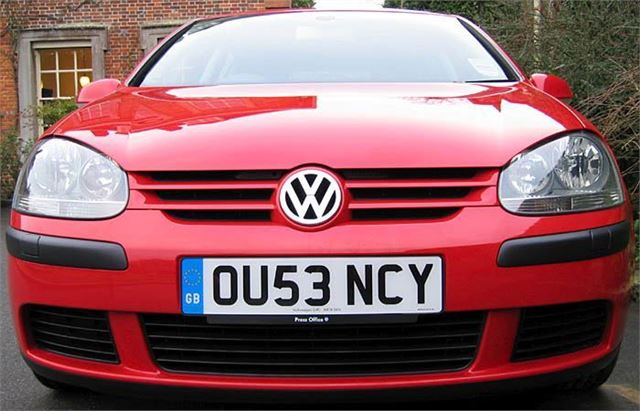 1.4S 74PS 5-speed manual 5-dr: £12,495
1.4S FSI 90PS 5-speed manual 3-dr: £12,535
1.4S FSI 90PS 5-speed manual 5-dr: £13,035
1.6S FSI 115PS 6-speed manual 3-dr: £13,705
1.6S FSI 115PS 6-speed manual 5-dr: £14,205
1.6S FSI 115PS 6-speed Tiptronic 5-dr: £15,525
1.9S SDI 75PS 5-speed manual 3-dr: £12,485
1.9S SDI 75PS 5-speed manual 5-dr: £12,985
1.9S TDI 105PS 5-speed manual 3-dr: £14,595
1.9S TDI 105PS 5-speed manual 5-dr: £15,095
1.6SE FSI 115PS 6-speed manual 5-sts: £17,025
1.6SE FSI 115PS 6-speed manual 3-dr: £14,785
1.6SE FSI 115PS 6-speed manual 5-dr: £15,285
1.6SE FSI 115PS 6-speed Tiptronic 5-dr: £16,605
1.9SE TDI 105PS 5-speed manual 3-dr: £15,680
1.9SE TDI 105PS 5-speed manual 5-dr: £16,180
2.0 GTI FSI 150PS 6-speed manual 3-dr: £17,685
2.0 GTI FSI 150PS 6-speed manual 5-dr: £18,185
2.0 GTI FSI 150PS 6-speed Tiptronic 5-dr: £19,500
2.0 GT TDI 140PS 6-speed manual 3-dr: £18,030
2.0 GT TDI 140PS 6-speed manual 5-dr: £18,530
Available in UK from 30th January 2004.
Sample
www.drivthedeal.com
prices
Golf 1.4 S 3dr List £11,995; drivethedeal £11,064
Golf 1.6 S FSi 3dr List £13,705; drivethedeal £12,633
Golf 1.9 S TDi 3dr List £14,595; drivethedeal £13,449
Golf 2.0 GT TDi 140bhp 3dr List £18,030; drivethedeal £16,604
EQUIPMENT AND TRIM
At launch, the Golf will be offered in three trim levels : S, SE and GT TDI/GT FSI.
S 1.4-litre 75 PS
S 1.4-litre FSI 90 PS
S 1.6-litre FSI 115 PS
S 2.0-litre SDI PD 75 PS (available March)
S 1.9-litre TDI 105 PS
All the above models feature the following standard features:
· ABS anti-lock brakes with EBD (Electronic Brakeforce Distribution)
· ESP (Electronic Stabilisation Programme), including EDL (Electronic Differential Lock) and TCS (traction control)
· driver and front passenger front airbags with passenger's airbag deactivation switch
· head airbag system for front and rear passengers, including front side airbags
· three-point seatbelts for all rear passengers
· driver and front passenger's active head restraints
· Isofix child seat preparation for two outer rear seats
· transponder-based electronic engine immobiliser
· remote control central locking
· front electric windows
· electrically adjustable and heated door mirrors
· factory-fit stereo with CD player and six speakers
· height and reach adjustable steering column; driver's seat height adjustment
· 6J x 15 steel wheels with 195/65 R15 tyres
SE 1.6-litre FSI 115 PS
SE 1.9-litre TDI 105 PS
Among a number of additional features, the SE adds the following equipment:
· semi-automatic air conditioning
· alarm with interior protection
· rain sensor and automatic dimming rear view mirror (see page 15 for details)
· front comfort seats with height and lumbar adjustment
· automatic coming/leaving home lighting function
· cruise control (SE only)
· 6½J x 15 'Misano' alloy wheels with 195/65 R15 tyres and locking wheel nuts
· ten-speaker stereo with CD player
GT TDI 2.0-litre 140 PS
GT FSI 2.0-litre 150 PS
At the top of the range, the GT TDI and GT FSI specification falls under the GTI family in the price list. These two models are the natural successors to the outgoing GT TDI with 130 PS and GTI petrol models of 115 PS and 150 PS. An even more performance-oriented GTI model with highly distinctive looks and 200 PS will replace the Mk IV GTI with 180 PS, and is set to arrive in the UK at the end of this year.
The GT TDI/GT FSI specification has these additional highlights over the SE:
· front fog lights
· body coloured side bump strips and bumpers
· three-spoke leather steering wheel and sports seats
· multi-function computer
· sports suspension (lowered by 15 mm)
· rear electric windows (5dr models)
· front sport seats with height and lumbar adjustment
· 2Zone electronic climate control
· 6½J x 16 'Imola' alloy wheels with 205/55 R16 tyres and locking wheel nuts
FACTORY-FIT OPTIONS
A number of factory- and retailer-fit options are available on the Golf, allowing buyers further to customise their vehicles. These include an electric tilt/slide sunroof, a towbar, a wide variety of alloy wheels, sports suspension (standard on GT TDI and GT FSI models), and a satellite navigation system. Air conditioning upgrades are also optional – details of the systems are shown on page 5. Leather upholstery will be available soon after launch.
Self-dimming rear view mirror and rain sensor
Standard on SE and GT TDI/GT FSI and optional on S model Golfs, is a 'thinking' rear-view mirror. It uses LCD technology to sense when the lights of a vehicle behind are likely to distract the driver. The mirror reacts by dimming automatically, in a similar way to light-sensitive sunglasses. Sensors in the front and rear of the mirror monitor changes and readjust when appropriate.
In conjunction with this are automatic windscreen wipers. A rain sensor positioned behind the interior rear-view mirror on the windscreen activates the wiper system as required. An infrared beam is reflected in different ways according to the pattern of moisture landing on a windscreen sensor. Signals from the sensor are used to control the wipers. When the wiper control is set to the normal 'Intermittent' position the wipers are automatically controlled from 'off' when the screen is dry through different delay intervals of intermittent wipe and on to two speeds of continuous operation.
Gas-discharge headlights
Ultra-efficient gas discharge (Xenon) headlights are offered as an option on all Golfs. These provide a well focused, blue-white light approximately two and a half times more powerful than standard lights.
This option includes a self-levelling mechanism and high pressure headlight wash. If gas discharge headlights are specified, fog lights are deleted. Price £725
Parking sensors
Also available across the range is a parking distance control system which simplifies tight parking manoeuvres. The system uses four ultrasonic sensors, integrated in the rear bumper, to pinpoint parked vehicles or other objects behind the car. Automatically activated when reverse gear is selected, the system produces an audible warning signal to guide the driver up to a safe distance to any objects behind. Not only does this help to avoid car park knocks, it also helps prevent accidents, for example, if a child runs out who may not have been seen. Price £295
Satnav
The Golf is offered with the option of a factory-fit satellite navigation system. The 6½" colour LCD screen, which is mounted in the centre console, is teamed with a simplified display in the instrument panel and verbal instructions. The driver or passenger can use the screen to pinpoint where the car is on a moving map display. A traffic jam avoidance facility will be able to calculate alternative routes and the radio can memorise the latest traffic information bulletin even when switched off. The LCD display also provides information for the in-car music system and incorporates an RGB video input to play video material from another source (i.e. camera or video tape player). Rear ABS wheel sensors are used to determine the distance the car has covered and to provide information when the car is turning. Further system components include a solid state magnetic compass concealed under the roof and a three-way roof aerial for radio and GPS (Global Positioning System). The aerial receives signals from the satellites in orbit around the earth from which the system is able to calculate the position of the car on the surface of the earth. A digitised road map, stored on CD-ROM in the car, is accessed. This contains road details and other information such as the locations of airports and stations. It is effectively a digital street plan of Great Britain. The desired destination is selected using the buttons on the centre console. The system evaluates satellite signals and those from the wheel sensors and compares these data with the digitised CD-ROM road map. Quite quickly, by comparing the movement of the car with the map and its approximate position from the satellites, the system can calculate the position of the car. The road, street or motorway the car is on is then displayed and the route to the chosen destination calculated. The system in the Golf also allows for a choice of different types of route – for example, avoiding motorways or with a cross-country drive.
Should the driver deviate from an indicated route, the voice will politely request that he or she makes a safe U-turn. If the driver does not oblige, the system will automatically calculate a new route and continue to issue instructions to reach the destination. The system will even guide the driver to a destination in Europe - When the UK map runs out, it will ask for the appropriate European map disc to be inserted. Price £1,495
In-car entertainment
The Golf is sold with Volkswagen-designed stereo equipment. This is integrated with the vehicle and ergonomically designed for ease and safety of operation and maximum security. On S models, the in-car entertainment system has, as standard, six speakers; but this system can be upgraded to ten for £155. The ten speaker system is standard on SE and GT models.
All Golfs have a dash-mounted CD player as standard. This can be upgraded to an armrest-mounted six-disc CD autochanger for a small premium of £395.
Luxury packs
Two 'luxury packs' are available on the Golf, offering a variety of features designed to give maximum convenience to driver and passengers. One of these which has not been available before on a Volkswagen is an automatic dimming door mirror system. Working in a similar way to the dimming rear view mirror, these prevent dazzle from lights behind. A coming-home function, similar to that on the Phaeton luxury saloon, provides illumination to the front door when the lights have been used on a journey. Prices £275 and ££325 include electric folding door mirrors.
A Luxury Winter Pack, available on SE and GT TDI/GT FSI models, comprises heated front seats and parking heater with a remote and timer function. This allows the car and seats to be pre-heated prior to a journey – ideal on cold winter mornings. It is possible to programme this feature to the specific requirements of the driver. Price £855.
Where not already fitted, air-conditioning/climate control ranges in price from £495 to £1,190.
Cruise control Price £270
Alarm with interior protection £195
Metallic/pearl effect paint Price £320
Sports suspension 15mm lower Price £175
Three year (first and second year manufacturer operated, third year retailer operated) mechanical warranty. 12 year anti-perforation guarantee, three year paint warranty and a year's membership of Volkswagen Assistance. This can be extended at cost .
Website
www.volkswagen.co.uk