Government to launch green paper to improve young driver safety (and cut insurance costs)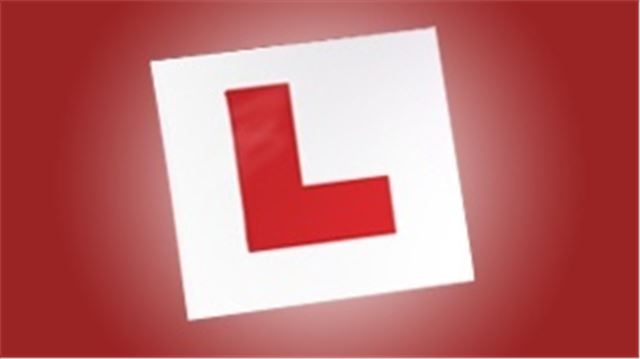 The government is planning to change the way in which younger drivers learn to drive, take their tests and behave on the roads immediately after ditching their 'L' plates.
The idea behind the changes is to reduce accidents and make insurance more affordable. The increasing cost of insurance for new drivers is cited as one of the reasons behind a drop in the numbers of people learning to drive and these proposals are designed to tackle that. The government is expecting the changes to result in a reduction in the high cost of vehicle insurance currently facing motorists – especially young drivers.
A green paper looking at a range of options for improving the safety of newly-qualified drivers will be published later in the spring. Among the proposals being considered are:
a minimum learning period before candidates are permitted to sit their test
enabling learner drivers to take lessons on motorways, and perhaps during adverse weather conditions or during darkness to encourage greater practice prior to taking a test
increasing the existing probationary period from 2 to 3 years for a new driver's licence to be revoked if they receive 6 or more penalty points
making the driving test more rigorous to better prepare learners to drive unsupervised
incentives for young drivers to take up additional training after passing their test.
The government is also considering the possibility of imposing temporary restrictions on newly qualified drivers and further details will be included for discussion when the green paper is published.
Transport Secretary Patrick McLoughlin said: "It is alarming that a fifth of people killed or seriously injured on our roads in 2011 were involved in a collision where at least one driver was aged 17 to 24. Improving the safety of our young drivers is therefore a real priority and will not only reduce casualties but should also mean a reduction in the sky-high insurance premiums they pay."
I have been clear that I want to see insurance premiums reflecting conditions, performance and risks on the road. We have already done much as a government to address the concerns around motor insurance but more still needs to be done before young drivers feel satisfied they are getting value for money. I look forward to working with the industry and hearing from them how these proposals will help reduce premiums."
Justice Minister Helen Grant said: "Honest drivers should not have to foot the bill for a system that has been exploited by others to generate large profits for themselves. We have taken major steps to put this right, including changing no-win no-fee deals so lawyers can no longer double their money, banning behaviour which encourages questionable claims and tackling the whiplash problem. This will all help to create savings that insurers can pass on to their customers through lower premiums."
The following organisations were present at the summit held at the Department for Transport:
Association of British Insurers
Admiral Insurance
Aviva UK and Ireland
Axa UK and Ireland
Co-operative insurance
RBS Insurance
RSA Group
Zurich UK
The Motor Insurers Bureau
The British Insurance Brokers' Association
uSwitch
HM Treasury
Driving Standards Agency
Comments