Proof not all young drivers are reckless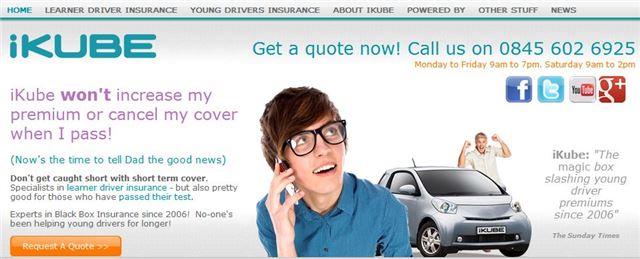 iKube, the UK's longest running provider of black box, telematics based insurance, has collated the data gathered by its black box systems and it shows that not all young drivers are reckless. Indeed, iKube has rewarded 75% of policy holders with a reduced renewal price, purely as a reward for sensible behaviour on the road – and it's given on top of any reductions based on no claims bonus.
When drivers take out an iKube policy a black box is fitted to the car, which records lateral g-forces and other information. Additionally, drivers must stay off the road after 11PM. If the black box records good behaviour, with few incidences of high speed cornering, harsh acceleration and sudden braking, then the driver is rewarded with a reduced premium the next year.
On top of that, the best drivers have their post 11PM curfew lifted. Jake, an iKube customer, said: "I am now going into my 3rd year of insurance with iKube, I first joined iKube as it offered competitive rates and assisted young drivers in getting affordable insurance, unlike other insurance companies who charge extortionate and unrealistic premiums."
What do you think of having a black box system monitor your driving? Is it worth it for reduced costs? Let us know on your Young Drivers Facebook page. 
Comments