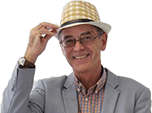 Driving test could be made tougher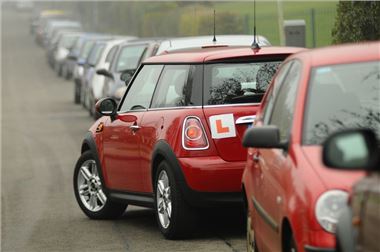 MPs are once again calling on the on the Government to modernise the driving test to make it more rigorous so that it properly prepares drivers for real world motoring and brings down the 'appalling' casualty rate among young drivers.
The call comes from the cross party transport select committee as part of a report on the rising cost of motor insurance, especially for younger and newly qualified drivers. A number of suggestions have been put forward to ensure that young drivers are safer and better equipped with the full range of driving skills.
These include a minimum one-year learning period for drivers where newly-qualified drivers aged under 20 would be limited to carrying no more than one passenger aged under 20 during the first six months of driving, proposed by the Association of British Insurers.
Cadence Driver Development is advocating a two-tier licensing system in which novice drivers would hold a restricted licence for two years, at the end of which time there would be a further test. Edmund King, President of the AA, argued that there ought to be a greater focus on road safety in the school curriculum. The committee also looked into the possibility of increasing the minimum driving age.
The Department for Transport, headed by Secretary of State for Transport Philip Hammond, says it is working on ways to improve driver training and testing and is considering whether further measures should be developed. These could include changing the driving test, to make it more difficult and more suitable for the skills new drivers need once they pass the test. It could also incorporate a section where candidates navigate their own route during the test.
Other ideas include pre-driving tests for 14 to 16 year olds, so that they are aware of the sort of pressures they will be under and the sort of skills they are going to need before they start taking their driving tests plus looking at ways of training learner drivers in motorway driving and other aspects of "independent driving". The department also suggest replacing the "unsuccessful" Pass Plus advanced driving course for novice drivers with other means of enabling such drivers to show insurers that they are safe.
However many of these suggestions were under consideration when the Labour Government produced a report on novice drivers in 2007. In response, Labour said that the need for modernisation of the driving test was "pressing" and that it was committed to "fundamental reform of driver training and testing".
The transport select committee says the debate does not appear to have moved on, despite the continuing appalling accident rate for young drivers. As a result it's calling for the the Government to back up its commitment.
"We welcome the Minister's commitment to make the driving test more rigorous but proposals for change have been around for years. What matters now is that the Government publishes for consultation the changes it wants to make, with a timetable for implementing them before the next election," says Louise Ellman, Chair of the Transport Committee.
"The Government's claim that it does not wish to bear down on the responsible by introducing more stringent requirements on novice drivers is somewhat hollow if this stance contributes to higher premiums for young drivers, who are consequently unable to afford to drive," she adds.
Comments