March 2020 recall check: Airbag safety fault forces BMW to recall 67,548 cars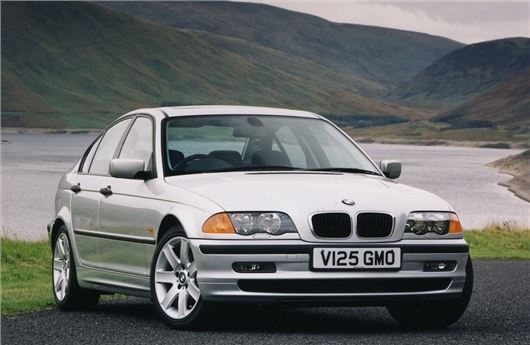 Published 10 March 2020
A serious airbag problem has forced BMW to recall tens of thousands of cars in the UK.
The DVSA (Driver and Vehicle Standards Agency) recall safety notice affects older versions of the BMW 3 Series built between October 1997 and July 2000. However, despite the fact some vehicles in the recall notice are over 20-years old, BMW estimates that as many as 67,548 cars could be affected.
BMW says the airbag may not deploy correctly in event of an accident and owners will be contacted and asked to visit their local BMW dealer or approved workshop to have the air bag inflators replaced.
>>> What is a vehicle recall and how can you check your car?
BMW has also issued a separate safety bulletin for the X6 SUV after it emerged the ISOFIX child restraint U-Loop may break off the carrier plate, resulting in the child seat no longer being secure. Owners of X6 models built between March 2014 and April 2019 will be asked to return to their BMW dealer so an additional metal angle bracket can be welded to each ISOFIX U-Loop.
Ford is also recalling the new Puma crossover after it admitted the driver's airbag retention springs may not lock the module to the steering wheel. The issue affects 24,249 cars and each one will need to be recalled to the supplying dealer so a replacement airbag retention spring can be installed.
Honda has issued a recall bulletin for the Civic, CR-V and HR-V after it emerged that some 50,000 cars may not meet regulatory requirements for emission levels. The issue affects cars built between February 2015 and May 2018 and owners will be asked to book their car for an engine software update to improve the performance of the emissions control system.
Recall number
Make
Model
Problem
Build start
Build end

R/2019/403

BMW 
3 Series 

Drivers airbag may deploy incorrectly.

 Oct 1997
Jul 2000

R/2019/397

BMW  
X6, X6M

The ISOFIX child restraint U-Loop may break off the carrier plate resulting in the child seat no longer being secure.

Mar 2014

Apr 2019

R/2020/045

Ford

Puma
Passenger airbag may deploy incorrectly if activated.
Nov 2019
Jan 2020

R/2019/421

Ford
Focus

A defect on the Power Distribution Box (PDB) pins may potentially cause an intermittent poor connection on a number of terminals.

Oct 2019
Oct 2019

R/2020/028

Jeep

Wrangler

Insufficient clearance for the transmission wiring harness from catalytic converter.

Oct 2017
Mar 2019

R/2020/016

Hyundai

i30

In the event of an impact on the lower part of the vehicle body the airbag may prematurely deploy.

May 2007
May 2012

R/2019/455

Kia

Sorento GT-Line S

The Forward Collision Avoidance Assist system may have problems identifying pedestrians.

Jan 2019
Nov 2019 

R/2020/043

Land Rover
Range Rover Evoque

The Telematics Service Delivery Platform has incorrectly configured the in-vehicle eCall phone number.

Jul  2018
Jan 2020

R/2020/010

Mazda
Mazda3

The engine may stall or fail to restart in some driving situations.

Nov 2018
Sept 2019

R/2020/009

Mazda
Mazda3, 

CX-30

Passenger air bag may deploy incorrectly if activated.
April 2019
Oct 2019

R/2019/341

Mercedes-Benz

GLE, GLS

The fixation of the trim bar at the rear door windows might not meet specification.

Oct 2018
Sep 2019

R/2020/034

Skoda
Superb

Failure of the front turn signal my not always be detected in certain circumstances.

May 2013
Apr 2015

R/2019/450

Vauxhall
Corsa

Seat belts might stick when pulled out and retracted.

May 2019
Jun 2019
Comments
Author

Dan Powell
Latest