Catalytic converter thefts on the rise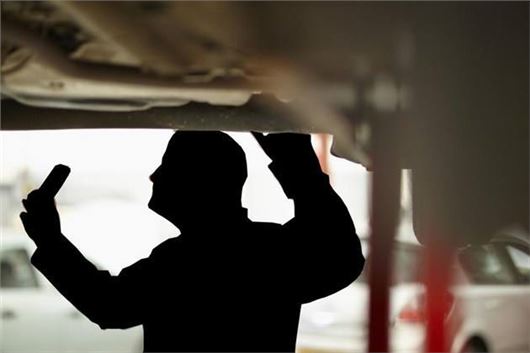 Published 18 October 2019
Reported thefts of catalytic converters are increasing, especially in London. The prices of particular precious metals in the car's exhaust system has skyrocketed in recent months - with hybrid models, which contain a higher percentage of precious metals, particularly at risk.
Thieves are thought to be targeting easily identifiable hybrid cars - like the Toyota Prius - in order to cut the catalytic converter out and sell it on. Palladium and Rhodium, two metals found in catalytic converters, have increased exponentially in value with Rhodium trading at double its price at the start of the year and more than eight times its value three years ago.

The catalytic converters on hybrid vehicles - which are powered by electric and petrol or diesel - are also used less frequently to remove pollutants. The metals are therefore less likely to corrode, which is another reason why they're more likely to be targeted for theft. 
In the first six months of 2019, there were 2894 reported thefts of catalytic converters in London compared to the 1674 thefts that were recorded in 2018. In order to steal the parts, thieves need to slide under the vehicle and use cutting tools to detach the box from the pipes around it.
The advice from police is to mark catalytic converters with a serial number to make it distinctive, install CCTV and alarms where possible and to park vehicles so as to prevent access underneath. This means parking your car in a well-lit and well-populated area if possible and to park close to fences, walls or kerbs make the theft more difficult. If your catalytic converter is bolted on, you can also ask for your local garage to weld the bolts to make it more difficult to remove.
You can purchase devices that locks in around the converter to make it more difficult to remove too. Toyota has its own device, called a Catloc. The Catloc has over 45 bespoke fitments, so the device should fit quite a few models.
Comments
Author

Georgia Petrie
Latest