Just over half of young drivers feel comfortable topping up screenwash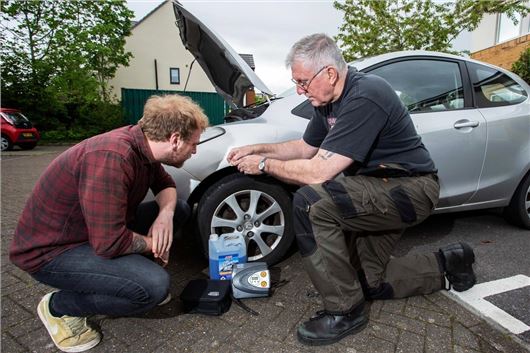 Published 16 May 2019
Half of 18-24 year-old drivers do not know how to check their car's oil or tyre pressures, new research suggests. 
A study by Continental Tyres has found that young drivers are significantly less well-versed in routine car maintenance than drivers aged over 55, with just 56 per cent of 18-24 year-olds saying they had the confidence to perform simple tasks like topping up their vehicle's screen wash.
>>> Top 20 cars for passing the MoT Test
The survey of 2000 drivers found that 45 per cent of those over 55 had the skills to perform a tyre change, compared to just 19 per cent of 18-24 year-olds. 
Government data shows that more than 2.5 million MoT failures could be avoided if drivers checked their tyres, lights, brakes and windscreen, with incorrect headlamp aim causing close to one million failures every year.
"Many young car owners believe that modern cars are too complicated for them to work on, but this is not so. Even the most high-tech electric cars still have tyres, bulbs and windscreen wipers," said Jeremy Yates-Round, managing director of workshop manual specialist Haynes.
"Routine checks on tyre pressure or oil levels are skills that can be learnt by anyone. And performing these routine checks is not only critical for the safety of a car, it can save you money too."
Comments
Author

Georgia Petrie
Latest