Renault launches £72,000 Megane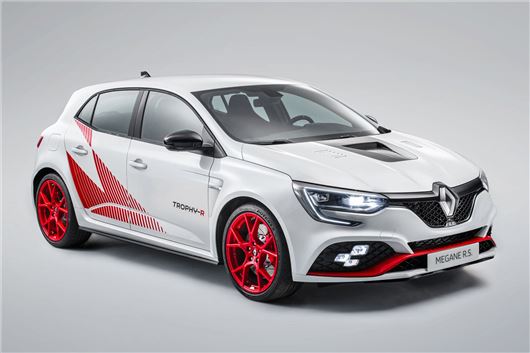 Published 31 July 2019
Renault has confirmed UK specifications for its performance Megane R.S. Trophy-R range - with prices topping out at a BMW M4 rivalling £72,140.
Powered by a 300PS turbocharged 1.8-litre petrol engine combined with a six-speed manual gearbox, the standard Megane R.S. Trophy-R is 130kg lighter than the R.S. 300 Trophy on which it's based. That's about the weight of one adult panda.
Prices for the Trophy-R start at £51,140, with standard equipment including 19-inch alloy wheels, a unique mother-of-pearl paint finish with red highlights and a carbon composite bonnet. There's a bespoke suspension system with adjustable dampers, Brembo brakes and a titanium exhaust.
Inside, there are two one-piece sports seats, an Alcantara-covered steering wheel and a seven-inch infotainment system providing access to performance data and telemetry. The rear seats have been removed, replaced by a net for keeping your luggage in place.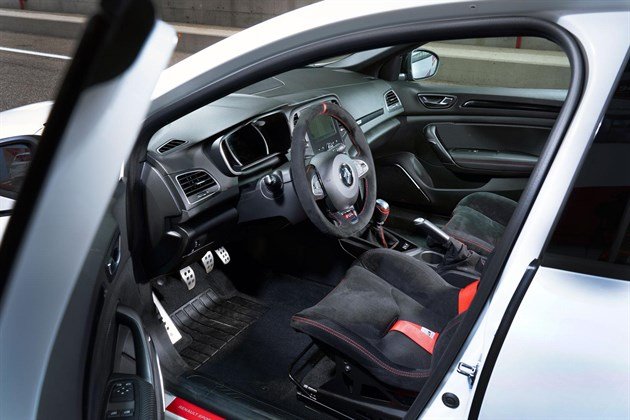 The £63,140 Carbon Wheel pack vehicle adds four Carbon Revolution 19-inch wheels in addition to the standard Fuji Light rims. These save an extra 2kg per wheel and can be stored in tailored bags and held in a special cradle behind the seats.
For those seeking the ultimate in Megane thrills, the £72,140 Nürburgring Record Pack is identical in spec to the Trophy-R which recently broke the front-wheel-drive lap record at Germany's Nürburgring race track.
In addition to the carbon wheels, customers also get a carbon ceramic front braking system, with larger 390mm discs and gold finished Brembo calipers. There's also a dynamic air intake which saves 2kg and provides better cooling for the engine.
Further optional extras include a lightweight lithium-ion battery that saves 4.5kg and six-point harnesses for the race seats.
Renault says just 500 Megane Trophy-R models will be sold worldwide, with 32 coming to the UK.
Comments
Author

Andrew Brady
Latest