Falling pound to push up car prices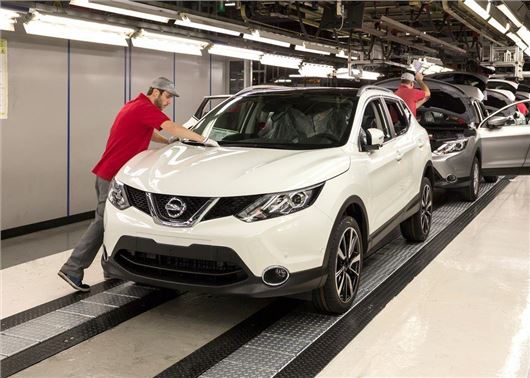 Published 05 January 2017
New car prices will increase in the coming weeks as the devaluation of the pound makes it more expensive for manufacturers to import vehicles to the UK, experts have claimed.
The warning came after figures, published by the Society of Motor Manufacturers and Traders (SMMT), show that new car sales reached a record high in 2016 with 2,692,786 registrations - a figure that's up 2.3 per cent on the previous year. 
According the SMMT's chief executive, Mike Hawes, prices will increase by "two or three per cent" in the first quarter of 2017, with the slump in the pound being blamed.
Britain imports 86 per cent of its new cars and an increase of three per cent would add £570 to the price of a Ford Focus Zetec, which currently sells for £19,095. Even vehicles that are built in the UK are going to become more expensive, due to the fact that 60 per cent of all car parts are shipped in from other countries. 
"We are expecting manufacturers to increase new car prices over the coming months." 
The National Franchised Dealers Association (NFDA) has echoed the SMMT's fears, saying there will be an increase in new car prices over the coming months "due to the weakening of sterling against the Euro and US Dollar and the consequential increase in UK inflation rates."
The SMMT also believes that new car sales will fall as the market stabilises after years of record growth. However, even though demand is expected to fall by as much as five per cent and prices increase by three per cent, the overall picture remains positive.
"The new car market has been remarkably buoyant over the past five years and demand will remain extremely strong," said Tamzen Isacsson director of communications of the SMMT.
"We believe the market peaked in 2016 and registrations will probably dip by five or six per cent in 2017. However, even after you take this into account, car sales will remain strong and should easily exceed 2.4 million units in 2017."
Comments
Author

Dan Powell
Latest