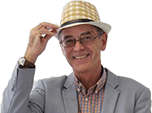 July recall round up: Supercars, fire risks and fuel leaks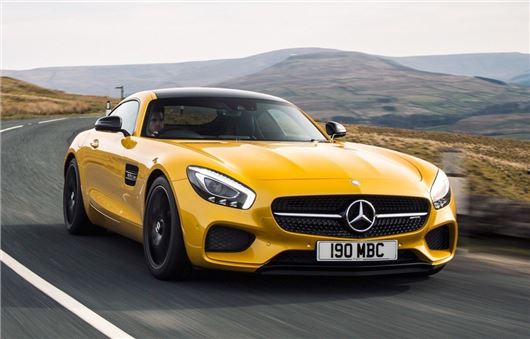 Published 04 August 2016
From supercars to runabouts, there were scores of recalls issued in July 2016, covering minor problems like the potential failure of oxygen sensors through to dangers like fire risks and loss of steering control.
Vehicles on the July recall list include the incredibly expensive Porsche 918 hybrid supercar - in which incorrect bolts may cause the seatbelt to malfunction in an accident – along with the AMG-Mercedes GT, which may lose drive because of a driveshaft problem.
More mainstream models recalled in July include the Nissan Qashqai, Pulsar, Juke and X-Trail. More than 7000 Nissans need to have ECU reprogramming to correctly display oxygen sensor faults, while a small number of Peugeot and Citroen models need to be recalled over a fuel risk leak.
More than 2000 Vauxhall Mokkas need to be checked to remedy potential fire risk. The issue is not the same as the problems causing fires in Zafira models, however – it is related to water ingress into the electronic brake control module, rather than a fault with the ventilation system.
Other models affected include more than 5000 examples of the Toyota Yaris, due to potential suspension failures, along with more than 6000 2003-2004 Jeep models due to a risk of inadvertent airbag deployment. To see more details on each of the recalls, click on them in the table below. Note that commercial vehicles and motorcycles are omitted. 
| | | | | |
| --- | --- | --- | --- | --- |
| Make | Model(s) | Concern | Build Start | Build End |
| VAUXHALL | Mokka | risk of fire | 29/04/2015 | 27/11/2015 |
| MERCEDES BENZ | 190 AMG GT | engine may stall/stop unexpectedly | 01/06/2015 | 24/07/2015 |
| PORSCHE | 918 Spyder | seat belt restraint function may be impaired in the event of a collision | 25/02/2014 | 27/07/2015 |
| CHRYSLER UK LTD | 2003 Jeep Cherokee (KJ) & 2004 Jeep Grand Cherokee (WJ) | front airbag and/or seatbelt pre-tensioner may deploy unexpectedly | 29/03/2003 | 09/12/2004 |
| CHRYSLER UK LTD | 2003 Jeep Cherokee (KJ) & 2004 Jeep Grand Cherokee (WJ) | front airbag and/or seatbelt pre-tensioner may deploy unexpectedly | 29/03/2003 | 09/12/2004 |
| VAUXHALL | Insignia & Zafira C | possible loss of steering control | 07/04/2016 | 20/04/2016 |
| VAUXHALL | Insignia & Zafira C | possible loss of steering control | 13/04/2016 | 19/04/2016 |
| JAGUAR | Jaguar XF TDV6 RHD 2016 and 2017 Model Year vehicles | diesel fuel may leak and in extreme circumstances create risk of fire | 20/04/2015 | 23/05/2016 |
| CITROEN | C4, DS4 and C4 Cactus | fuel may leak | 15/05/2014 | 23/05/2014 |
| PEUGEOT | 208, 2008 and 308 | fuel may leak | 15/01/2014 | 12/06/2014 |
| PEUGEOT | 208, 2008 and 308 | fuel may leak | 15/01/2014 | 12/06/2014 |
| PEUGEOT | 208, 2008 and 308 | fuel may leak | 15/01/2014 | 12/06/2014 |
| CITROEN | C4, DS4 and C4 Cactus | fuel may leak | 15/05/2014 | 23/05/2014 |
| TOYOTA | 2015 Model Year Yaris Hatch Back | directional control could be compromised | 13/01/2015 | 27/02/2015 |
| CITROEN | C5, Berlingo III and Jumpy III | airbag may incorrectly deploy | 26/04/2016 | 02/05/2016 |
| CITROEN | C5, Berlingo III and Jumpy III | airbag may incorrectly deploy | 26/04/2016 | 02/05/2016 |
| CITROEN | C5, Berlingo III and Jumpy III | airbag may incorrectly deploy | 26/04/2016 | 02/05/2016 |
| HONDA | Civic | vehicle stability control may not operate correctly | 12/04/2016 | 18/04/2016 |
| HONDA | Civic | vehicle stability control may not operate correctly | 12/04/2016 | 18/04/2016 |
| HONDA | Civic | vehicle stability control may not operate correctly | 12/04/2016 | 18/04/2016 |
| NISSAN | Pulsar, Juke, Qashqai & X-Trail | rear oxygen sensor may fail | 24/04/2014 | 16/05/2016 |
| NISSAN | Pulsar, Juke, Qashqai & X-Trail | rear oxygen sensor may fail | 05/06/2014 | 25/05/2016 |
| NISSAN | Pulsar, Juke, Qashqai & X-Trail | rear oxygen sensor may fail | 10/04/2015 | 07/06/2016 |
| NISSAN | Pulsar, Juke, Qashqai & X-Trail | rear oxygen sensor may fail | 23/09/2014 | 26/05/2016 |
| MITSUBISHI | Lancer JT Evolution X, i-Car Petrol, i-MiEV, L200 CR | indicators and/or other vehicle lights may switch off or blink without warning | 31/01/2006 | 09/02/2010 |
| MITSUBISHI | Lancer JT Evolution X, i-Car Petrol, i-MiEV, L200 CR | indicators and/or other vehicle lights may switch off or blink without warning | 07/03/2007 | 14/11/2007 |
| MITSUBISHI | Lancer JT Evolution X, i-Car Petrol, i-MiEV, L200 CR | indicators and/or other vehicle lights may switch off or blink without warning | 12/07/2005 | 14/10/2005 |
| MITSUBISHI | Lancer JT Evolution X, i-Car Petrol, i-MiEV, L200 CR | indicators and/or other vehicle lights may switch off or blink without warning | 06/12/2007 | 02/07/2008 |
Comments
Author

John Slavin
Latest