Vauxhall reveals new VXR8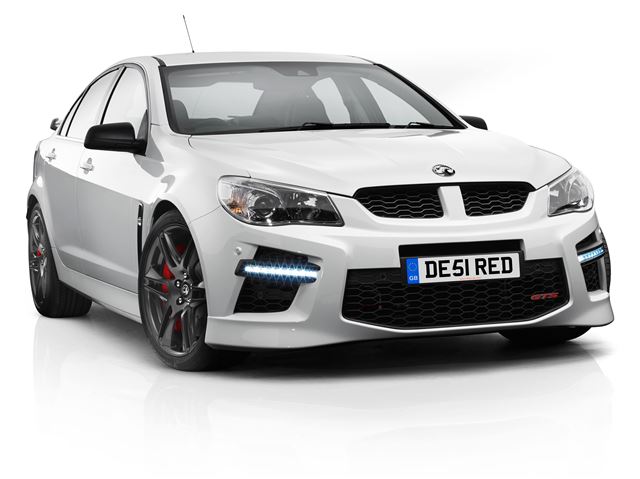 Vauxhall's upped the stakes in the super-saloon market by launching a new VXR8 GTS, which packs 580PS thanks to its supercharged V8 engine. At £54,999 the rebadged Holden HSV is significantly cheaper than all of its performance rivals, such as the BMW M5, Jaguar XFR-S and Mercedes-Benz E63 AMG.
The new GTS is Australia's most powerful production car. It's powered by the same 6.2-litre LSA V8 that GM uses in the USA to motivate the Camaro ZL1 - it's a typical US-sourced sledgehammer to crack a German-dominated nut. Performance figures are yet to be revealed, but the similar limited edition supercharged Bathurst edition of the previous VXR8 was capable of cracking 60mph in 4.0 seconds on its way to a limited 155mph.
The rear-wheel drive six-speed manual saloon is a less sophisticated car than its rivals, which is part of its appeal - even though it boasts torque vectoring and Magnetic Ride Control. Other features include stand-alone water to air charge cooling system, seprate transmission and differential cooling system, water to oil engine cooling system, bi-modal air-intake system, and high-flow exhaust manifolds and exhaust system with bi-modal silencers.
New front-end styling marks out the GTS. It features a redesigned front grille and front spoiler, and also there's a new large diffuser with quad exhausts and a rear spoiler are stand-out design features. Inside, the GTS receives uprated leather sports seats, a new centre console with integrated infotainment screen, a new instrument binnacle and new switchgear. Vauxhall speaks of additional 'premium' feel.
The Brake Torque Vectoring helps reduce understeer by generating a 'rotational moment' in the rear axle while the car is under power. The Electronic Stability Control (ESC) system detects the understeer, applies braking to the inside rear wheel and transfers torque to the outside rear wheel, preventing the front end from washing wide.
The third-generation Magnetic Ride Control (MRC) gets three independent settings: Touring, Sport and Track. Hardware and software improvements combine to deliver greater body control, sharper handling and a significantly more pliant ride quality, compared with the outgoing model. Wider tyres also offer drivers more grip. Continental 255/35 R20 (front) and 275/35 R20 (rear) were chosen as standard equipment, due to their exceptional performance in both wet and dry conditions.
The Vauxhall VXR8 GTS, is available to be ordered today with first deliveries at the end of the year.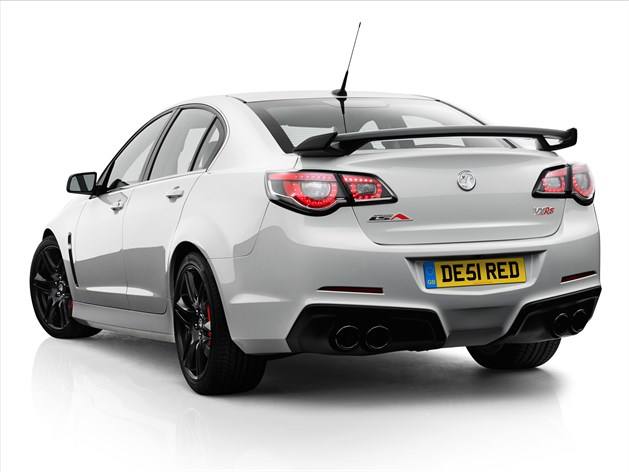 Comments