Korando leads SsangYong relaunch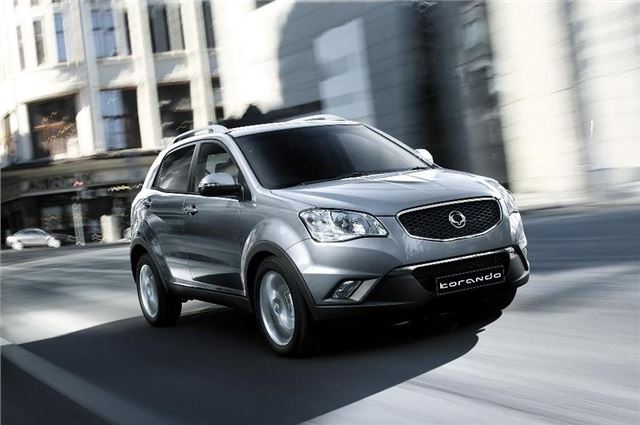 Korean car maker SsangYong is preparing for a UK relaunch with its Korando compact crossover. Priced from £16,995 the new model offers decent value for money coupled with European design from Giugiaro, and is on sale from September.
The Korando is available with front-wheel drive or four-wheel drive, but to get the benefits of 4WD you'll need to spend £21,445 for the top spec EX models.
Standard equipment is reasonable in even the more basic models, though. Basic S trim gets you cruise control, ESP, parking sensors and hill start assist, while mid range ES models, priced from £19,495, get leather, climate control, a sun roof and heated seats in both the front and the rear.
Top EX models get the same equipment as ES models but with the advantage of an on demand 4WD system, which sends power to the wheels that need it most. Under normal conditions the only front wheels are driven to keep fuel consumption down.
In extreme conditions, such as slippy fields, snow, or when setting off with a heavy load – the Korando can tow two tons – you can select all wheel drive lock, which splits torque 50/50 between front and rear wheels.
Power for all models comes from a 173bhp 2.0-litre turbo diesel which produces 360Nm of torque and emissions from 157g/km.
Paul Williams, CEO of the UK importer, SsangYong Motor UK said : "Korando is a great value proposition, and arrives in the highly competitive crossover market at absolutely the right time.
"Very keenly priced, a comprehensive list of standard equipment, excellent towing capability and thanks to its long wheelbase a spacious and airy interior, Korando is the clever choice for families and those who tow a caravan, horsebox or trailer."
Comments