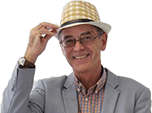 Saab launches 9-5 SportWagon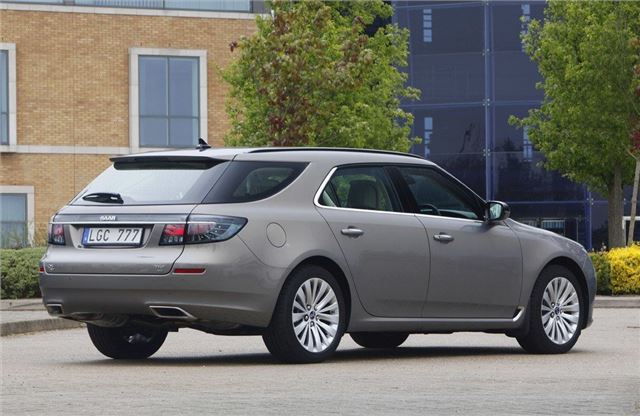 Saab has improved its 9-5 range with the launch of the practical and good-looking SportWagon variant. The estate has been long-awaited and should help boost the profile of the 9-5 which hasn't been making the headlines as much as Saab would like.
At the same time, Saab has improved the 9-5 range for 2012 with more efficient diesel and petrol engines which emit less CO2 and use less fuel, helped by the introduction of an engine start/stop system. As a result CO2 emissions are down by 4.7 per cent across the model range.
A gear shift indicator is now fitted as standard in the main instrument display for all manual transmission variants while the 2.0-litre TiD engine with 160bhp has emissions of 125g/km for the saloon and 128g/km for the SportWagon. They qualify for benefit-in-kind company car taxation of only 18 percent.
But it's the 9-5 SportWagon that catches the eye. It's more handsome than its saloon counterpart and oif the previous generation 9-5 is anything to go by, will prove the more popular of the two. It has a deep cargo deck which has been designed to be spacious and easy to load. The 60/40 split rear seats fold down almost completely flat without having to move the seat squab or remove the head restraints.
With the seatbacks lowered, the cargo deck is more than six feet long and has a total capacity of up to 1600 litres or 527 litres with the rear seats up. The side walls are completely flat and upright, creating an open space without any hard-to-use corners or rear wheel arch intrusions. There are also compartments in the side walls and under the floor.
Aluminium roof rails, an adaptable U-rail cargo management system, a retractable cargo cover and a 12-volt power outlet all come as standard. The tailgate is also available with a remotely controlled, electric power opening. Saab says it has focussed on soundproofing in the rear bodywork to reduce noise, vibration and resonance so that rear passengers get levels of refinement similar to that of the saloon. 
Elsewhere Saab chassis engineers have worked to make the 9-5 range more fun to drive. Extensive testing and development work on UK roads has achieved - according to Saab at least - greater ride refinement, particularly on rough surfaces.
The 9-5 has been criticised for its interior quality so its no surprise that Saab has made improvements. There is now a new look with the addition of metallic-like trim finishes for both Vector SE and Aero variants. All models now have DAB digital radio and satellite navigation, featuring an 8-inch touchscreen and hard disc storage for map data. Vector SE models also gain a multi-colour main instrument display.
An Adaptive Cruise Control (ACC) function is also available in combination with automatic transmission and a Head-Up Display (HUD).
The order book for the latest 9-5 range is now open with customer deliveries commencing in Autumn 2011. On-the-road prices range from £26,995 to £39,195, the SportWagon adding five-door versatility at a price premium of just £1,200 over the Saloon.
MY12 Saab 9-5 Saloon Price List:
 

Trim

 

Fuel

 

Engine

 

HP

 

Transmission

 

CO2 (g/km)

On-the-Road

Price (OTR)

VECTOR SE
Diesel
2.0 TiD

160

160

Manual 6-speed

Automatic 6-speed

125

171

£26,995

£28,640

2.0 TTiD
190
Manual 6-speed
142
£28,495
2.0 TTiD XWD
190
Manual 6-speed
170
£30,785
Petrol
1.6 T
180
Manual 6-speed
178
£27,275
2.0 T
220

Manual 6-speed

Automatic 6-speed

181

204

£28,680

£30,325

2.0 T XWD
220

Manual 6-speed

Automatic 6-speed

196

215

£30,965

£32,480

AERO
Diesel
2.0 TTiD
190
Manual 6-speed
142
£30,995
2.0 TTiD XWD
190
Manual 6-speed
170
£33,285
Petrol
2.0 T

220

220

Manual 6-speed

Automatic 6-speed

181

204

£31,180

£32,825

2.0 T XWD

220

220

Manual 6-speed

Automatic 6-speed

196

215

£33,465

£34,980

2.8 T XWD
300
Automatic 6-speed
234
£37,995
MY12 Saab 9-5 SportWagon Price List:
 

Trim

 

Fuel

 

Engine

 

HP

 

Transmission

 

CO2 (g/km)

On-the-Road

Price (OTR)

VECTOR SE
Diesel
2.0 TiD

160

160

Manual 6-speed

Automatic 6-speed

128

175

£28,195

£29,840

2.0 TTiD
190
Manual 6-speed
146
£29,695
2.0 TTiD XWD
190
Manual 6-speed
174
£31,985
Petrol
1.6 T
180
Manual 6-speed
182
£28,475
2.0 T
220

Manual 6-speed

Automatic 6-speed

185

206

£29,880

£31,525

2.0 T XWD
220

Manual 6-speed

Automatic 6-speed

200

219

£32,165

£33,680

AERO
Diesel
2.0 TTiD
190
Manual 6-speed
146
£32,195
2.0 TTiD XWD
190
Manual 6-speed
174
£34,485
Petrol
2.0 T

220

220

Manual 6-speed

Automatic 6-speed

185

206

£32,380

£34,025

2.0 T XWD

220

220

Manual 6-speed

Automatic 6-speed

200

219

£34,665

£36,180

2.8 T XWD
300
Automatic 6-speed
238
£39,195
Comments