Aston Martin unveils V12 Zagato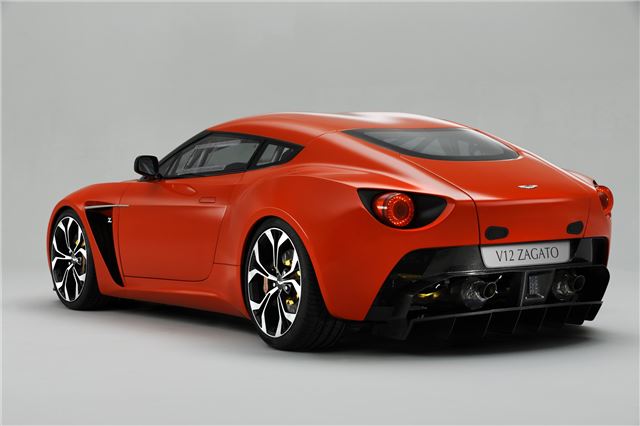 Aston Martin has released images of its new V12 Zagato ahead of its premier at the Villa D'Este Concours in Italy. The V12 Zagato comes 50 years after the first cooperation between the two companies produced the DB4GT Zagato.
The latest collaboration is as desirable as you'd expect it to be with a view from the rear that is particularly stunning, featuring typical round Zagato tail lights set into muscular haunches. Wheel arches are wider, and everything is beefed up and more aggressive, while still retaining the elegance of both Zagato and Aston Martin design.
Dr Ulrich Bez, CEO of Aston Martin said: "The Zagato design language is a perfect complement to our design and engineering expertise. After 50 years of the two companies being associated with each other the partnership has produced some of the world's most iconic cars.
"Of course, fifty years ago Italian design houses were widely seen as leading the way with new designs but now and supported by our independency, Aston Martin has its own in-house design ability so this new venture with Zagato is more collaborative than it perhaps would have been in the past.
"The task for us has been to create a concept that is a natural successor to those iconic cars that have gone before. Matching the technology of the age with the traditional skills vital to deliver such a bespoke and exclusive sports car will lead to a strictly limited run of road going V12 Zagatos."
The V12 Zagato is powered by a 6.0-litre 510BHP V12, which produces 570Nm of torque, meaning performance should be swift. Besides the premier at Lake Como in Italy, the V12 Zagato is set to compete in the 53. ADAC ACAS H&R-Cup VLN round at the Nürburgring on 28th May with a view to two cars racing at the 24 hour race on 25/26 June.
Comments